Coming This Week, 09/23/19
So I heard you like Dragon Quest!
09.23.19 - 2:33 AM
Hello, dear readers, and welcome to the latest installment of Coming This Week! I'm back from my pilgrimage to the Tree of Yggdrasil, where I gained the necessary knowledge and tools to defeat the Dark Lord that threatens these lands! Or, maybe I'm confusing my vacation with the plots of the various Dragon Quest games that are coming to the Nintendo Switch this week. Regardless, we have a lot of ground to cover this time around, so let's ready our blades and jump in...
As Hilary mentioned last week, Kotaro Uchikoshi's latest masterwork is getting its physical release this Tuesday, after a brief delay. AI: The Somnium Files already came out on PS4, Windows, and Switch last week, and if you want to know more about it, we have two reviews for your perusal: a written review by Audra Bowling, and one of our brand spanking-new video reviews as well!
Deck13 and Focus Home Interactive's followup to the science fiction Souls-like shenanigans of The Surge is set to slice and dice its way onto consoles and PC this Tuesday. If you're a fan of the original and jonesing for another solid action RPG experience, you could do far worse! Be sure to watch this space for continued coverage of The Surge 2.
Who doesn't love cats? Philistines, that's who. The original Cat Quest offered a delightful role-playing experience through a colorful world of cartoon cats and dogs, and now developer The Gentlebros and publisher PQube Limited are set to make a grand return to Felingard. Cat Quest II will be hitting Windows PCs this Tuesday (after releasing on iOS last Thursday as part of Apple Arcade), and then consoles at a later date. Look for our review later today!
A while back, we erroneously reported that Darksiders II Deathinitive Edition would be coming to the Nintendo Switch much sooner than this. Immediately afterwards, THQ Nordic sent out a press release confirming that this was very much not the case, so... whoops? Regardless, the game is finally coming to Nintendo's popular console/handheld hybrid this Thursday, for realsies. It's a pretty excellent little action RPG that mixes Zelda-esque dungeon crawling with Diablo loot drops, which is a whole lot of fun. Definitely give it a look if you're a fan of either of those franchises!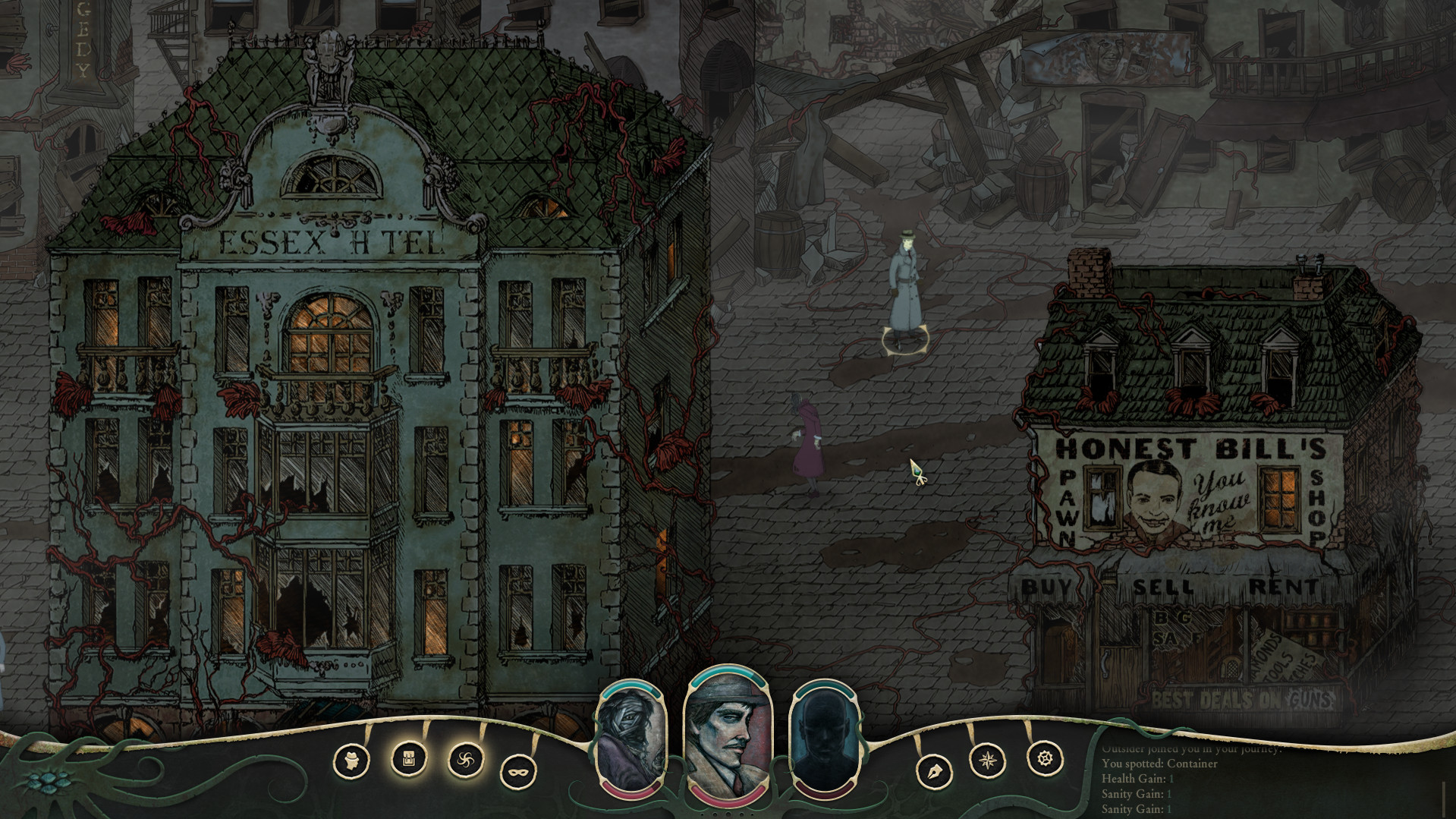 We may not be quite at the spooky season yet, but hey, it's always a good time for H.P. Lovecraft, right? Tina Olah mentioned this one briefly in her phenomenal Crowdfunding Chronicles series (seriously, go check those out if you haven't already), but to recap: Stygian is a Kickstarter project that will be hitting Steam and GOG this Thursday. The game cribs a lot from both 90s CRPGs and Lovecraft's writing, offering tactical combat and rich, layered storytelling and atmosphere. Be sure to check out the game's Steam page to learn more.
Anime souls cometh! It's kind of a busy week for Soulsborne clones, isn't it? Code Vein has gained a lot of traction for its similarities to the Dark Souls franchise (even sharing a publisher in Bandai Namco), but it's looked like an interesting alternative to From Software's opus as we learned more about it. The game will finally hit store shelves this Friday, and there's a robust demo already available if you want to try it for yourself. Definitely keep an eye on RPGFan for more Code Vein coverage!
Finally, the big one, the one you've all been waiting for! Dragon Quest XI: Echoes of an Elusive Age was one of the best RPGs of 2018: you can read our review of the original release to see why. Now, the game is coming to the Nintendo Switch as a meaty definitive edition, complete with an orchestral score (at long last!), all-new character-focused chapters, and a nifty 2D mode (based on the Japan-only 3DS version) that adds a whole new perspective to the Luminary's journey.
But XI S is not the only Dragon Quest-related goodness headed to the Switch. The first three Dragon Quest games are also launching on the system this Friday. All three games are seminal JRPGs that made their mark on the genre, with Dragon Quest III in particular being one of the series' most popular and defining entries to date. It's a great time to be a Dragon Quest fan in the West for sure.
And that's all for this week, folks! A lot of blood-curdling and slime-killing adventure awaits you. As always, be sure to watch RPGFan for more of the greatest RPG coverage on the planet, and we'll see you next week.