Crowdfunding Chronicles Volume 20 - 9/20/2019
THE FINAL FRONTIER. Or rather, volume.
09.20.19 - 11:32 PM
Humans of Earth! Crowdfunding Chronicles has returned with its 20th installment and an important announcement. Starting in a few weeks, this column will undergo a format change; we'll have the same great content, but instead of waiting and grouping titles into a big post, we will cover them one at a time on a more regular basis. We hope you will enjoy this change! In the meantime, three new titles are in need of some attention...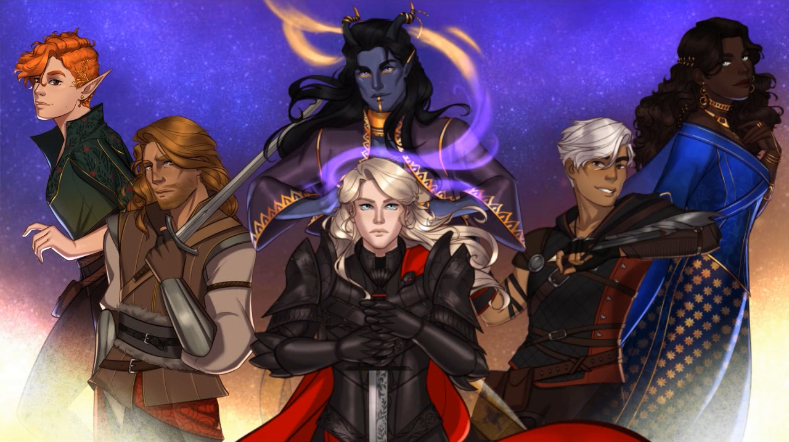 Platform: Windows, macOS and Linux.
If you love the romance and memorable personalities of the Dragon Age series, Errant Kingdom may be relevant to your interests; it's a beautiful medieval fantasy visual novel featuring a cast of attractive LGBTQA+ characters that would likely feel right at home in Thedas.
Errant Kingdom throws you into a politically charged drama full of warriors, wizards, and spies. The kingdom is in chaos; will you help restore the land to its former glory or push it further towards anarchy and violence? Take on the role of a knight, nomad, or ambassador; each option has an effect on the game's dialogue and scenes. While you can select your name and pronouns, player character portraits are absent, so you can imagine yourself looking any which way you'd like: a glorious, silver-clad warrior, or a dude with a plastic sword and a hamburger suit. Your choice.
The game offers six romanceable characters, including two polyamorous story routes. Once you settle on a route, the other characters resume their roles in the overall plot rather than simply disappearing. Zero interest in romance? No problem! You have the option of playing a romance-free story mode. Both modes feature a reputation system, where your choices affect dialogue and character interactions, in addition to a mission board offering a plethora of short sidequests.
A few final notes for potential backers: Errant Kingdom will be released episodically, with a minimum of five volumes arriving on a bi-monthly schedule. Each will take around two hours to complete per playthrough and offer plenty of replayability depending on your character class and romantic preferences. Finally, the game is rated mature due to language and sexual themes — it's probably not the best choice for office parties.
Personally, I'd recommend checking out Errant Kingdom based on the breathtaking art alone. Fans of Dragon Age and political fantasy will not be disappointed!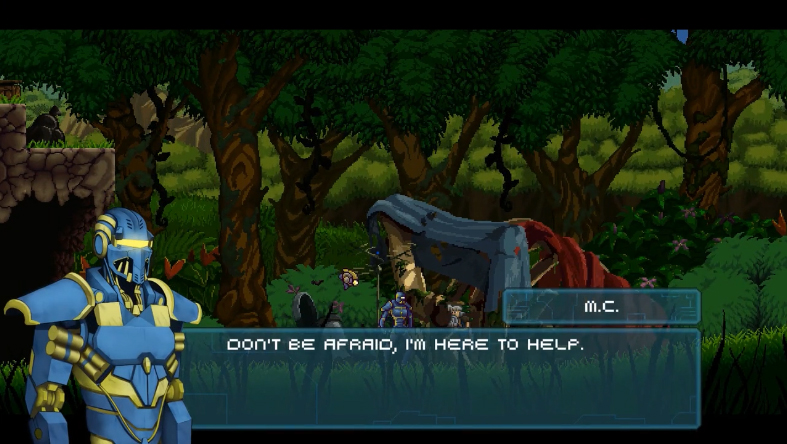 Platform: Windows and Switch. Other consoles and Linux may be possible in the future, but nothing is confirmed.
MindSeize is a new sci-fi themed Metroidvania sure to please fans of planetary exploration, mecha suits, and of course, the original Super Metroid. You play as M.C. Fox, a private investigator on the trail of The Ascended, a villainous organization responsible for stealing people's minds...including that of M.C.'s daughter. If this tragedy wasn't bad enough, injuries received during a previous encounter with the organization left M.C. unable to use his legs. Thankfully, with innovative future technology, M.C. is able to transfer his consciousness to an upgradeable robot body and challenge the criminals!
The game switches between planetary exploration and life on M.C.'s ship. Four worlds are yours to discover, each featuring between 2.5-to-5 hours of playtime, fast-paced combat using a dual weapons system (you'll always have one melee and one ranged weapon ready for action), and plenty of secrets. Meanwhile, the ship allows you to take a break from combat and spend time in your original body, relaxing and chatting with crew members. They might even give you some sidequests!
One thing about MindSeize that really caught my...ear...is the game's awesome soundtrack, featuring electronic, possibly danceable (and definitely combat-worthy) tunes composed by Adam El-Sawad. Make sure to check out the samples on the campaign page, including those featured in the trailer! Speaking of which, if you watch the trailer all the way to the end, prepare to see a pixelated cat knocking a coffee mug off a workshop desk. If the game's story, music, and strange sci-fi environments didn't already have my attention, this would do it. Cats are great.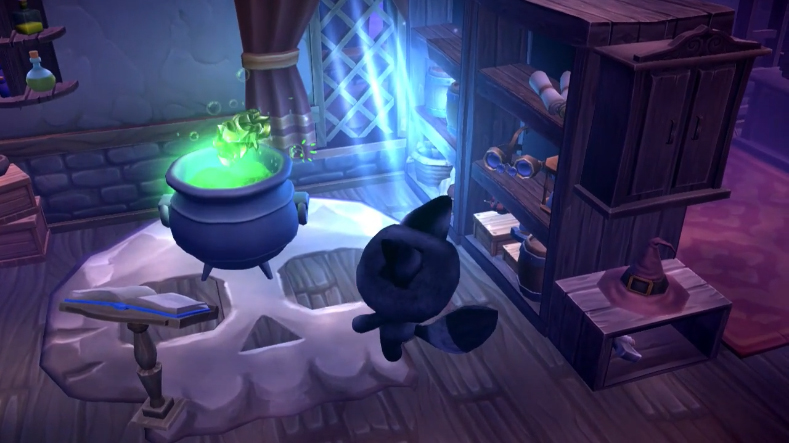 Platform: Windows and macOS. Switch may be possible in the future, but nothing is confirmed.
For those of you out there who love cute and spooky things, I'm pleased to introduce Potion Paws: a charming 3D game in the vein of Rune Factory and the Atelier series, starring an adorable black kitty.
You've just moved into a crumbling shack in the middle of a creepy forest — an ideal place to do a bit of good old-fashioned alchemy. Use your paw-crafted potions in battle (there happens to be a convenient monster-filled dungeon in your neck of the woods) or sell them for precious coins to buy new recipes and other goods. If potion crafting and spooky beasties don't keep you busy enough, you can also spend some time cooking, gardening, and more! On top of this, your purple-hued environment is surrounded by a mysterious fog; as you progress and obtain more resources, you'll be able to clear it away and access new areas.
While Potion Paws is being developed as a standalone title, fans of Garden Paws (the studio's previous kitten-filled game) will be treated to a little crossover bonus; owners of both games on Steam will be able to pick up some spooky new furniture and companions in Garden Paws. Thankfully, several pledge levels include a copy of the first game, and it can also be purchased as an add-on. There is always room for more cats in your Steam library!
Overall, Potion Paws looks to be an adorable choice for the Halloween season — cute kittens, eerie ghosts, and more potions than any reasonable individual should own. We give it two paws up!
Blasphemous (Campaign Page), a Dark Souls-inspired Metroidvania, is now available on Steam and GoG. The game's stunning and disturbing pixel graphics are sure to give you plenty of grotesque nightmares, provided the difficulty doesn't chase you away first.
Stygian: Reign of the Old Ones (Campaign Page) is coming to Steam and GoG on September 26th. Autumn is the perfect time to play Lovecraft-inspired games, so be sure to check out this creepy turn-based RPG!

Disclaimer: While it's possible some of us at RPGFan may be backers of the games mentioned in these articles, this does not influence our coverage or our featured game choices. We make our selections simply based on the active campaigns we feel our readers might find interesting, and we are not given special access or perks by the developers.

tl;dr: We think these games show potential and want to share them with you.