Week in Review, 7/21/2018
You Got More Than You Bargained For!!!
07.21.18 - 10:20 PM
I can't stop playing Octopath Traveler, mostly because of the ridiculously cute Tressa and her love of capitalism! All of the other characters are awesome as well, but Tressa is a cutie. I think everyone else on staff is busy playing Octopath as well, but not so busy it slows us down on the news and reviews front. We still somehow managed to get work done this week with news stories from Corey Hall, Peter Triezenberg, and Chris Gebauer and reviews from Alana Hagues and Caitlin Argyros.
Review by Alana Hagues
The Shining series is one of those series that fans really love, and after a long hiatus it has finally made its way back to the west. Shining Resonance Refrain originally released on the PS3 almost 4 years ago, but this updated port (now on PS4, Switch, Xbox One, and PC) is ready and willing for its Western fans. Alana Hagues has all the information you need to make a judgment on whether you should pick it up in her review.
Story by Peter Triezenberg
Final Fantasy XIV has had a bunch of impressive crossover events with games like Dragon Quest, Final Fantasy XIII, and even Final Fantasy XI. It also had crossover events with games outside of Square Enix, including Yokai Watch. Now, most players try never to remember the horror that was the Yokai Watch crossover, but this new Monster Hunter: World crossover looks to be pretty impressive. It will even have its own trial for players to tackle. And on the flipside, Monster Hunter: World players will get to tackle the Behemoth as well. It's a win-win for everyone!
Review by Caitlin Argyros
Yes, it's a David Cage game, and yes, the gameplay is mostly all quick time events, but sometimes it's fun to play games like this just to see what it's all about. Also, the motion capture and graphics here are super well done and kinda cool, to be honest. But don't take my word for it, check out Caitlin Argyros' review that will appeal to both humans and androids alike.
Story by Chris Gebauer
The first of three DLC installments for Pillars of Eternity II: Deadfire is set to release in a few weeks with Beast of Winter. Not only will we be getting DLC, it will also come with a new patch for the game to fix some bugs and balance the game out as well. Honestly, I have been waiting for this one after finishing Pillars of Eternity II, and can't wait to play it myself.
Story by Corey Hall
So, I am still confused. Are Digimon cousins to Pokémon or something? They all look the same to me and all seem to have weird crazy names and look alike. Maybe my old is showing, but I really have no clue. I do know they make some great games, and now a new Digimon game is coming for the PS4 and Switch with Digimon Survive. Looks like it's going to be an SRPG, which has piqued my interest. Maybe this will be the first 'mon game I play.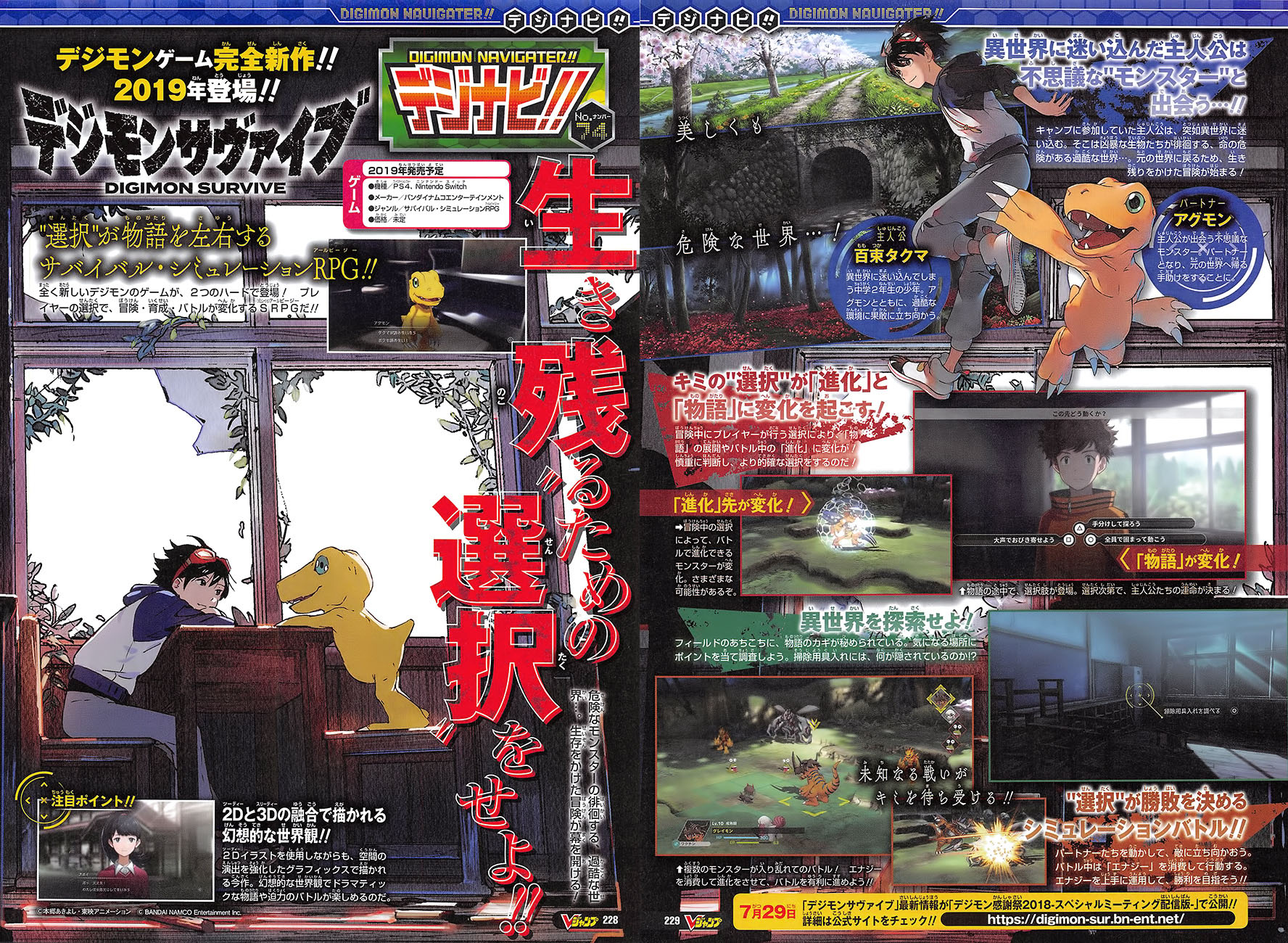 And that's a wrap for this week. Be sure to check back on the front page for all your RPG news and reviews.