Digimon Survive Announced for PlayStation 4 and Nintendo Switch
Coming to Japan in 2019!
07.20.18 - 11:07 PM
The latest issue of V Jump has revealed a new Digimon title, Digimon Survive, which will release in Japan for PlayStation 4 and Nintendo Switch in 2019. You can check out the full scan introducing the title below!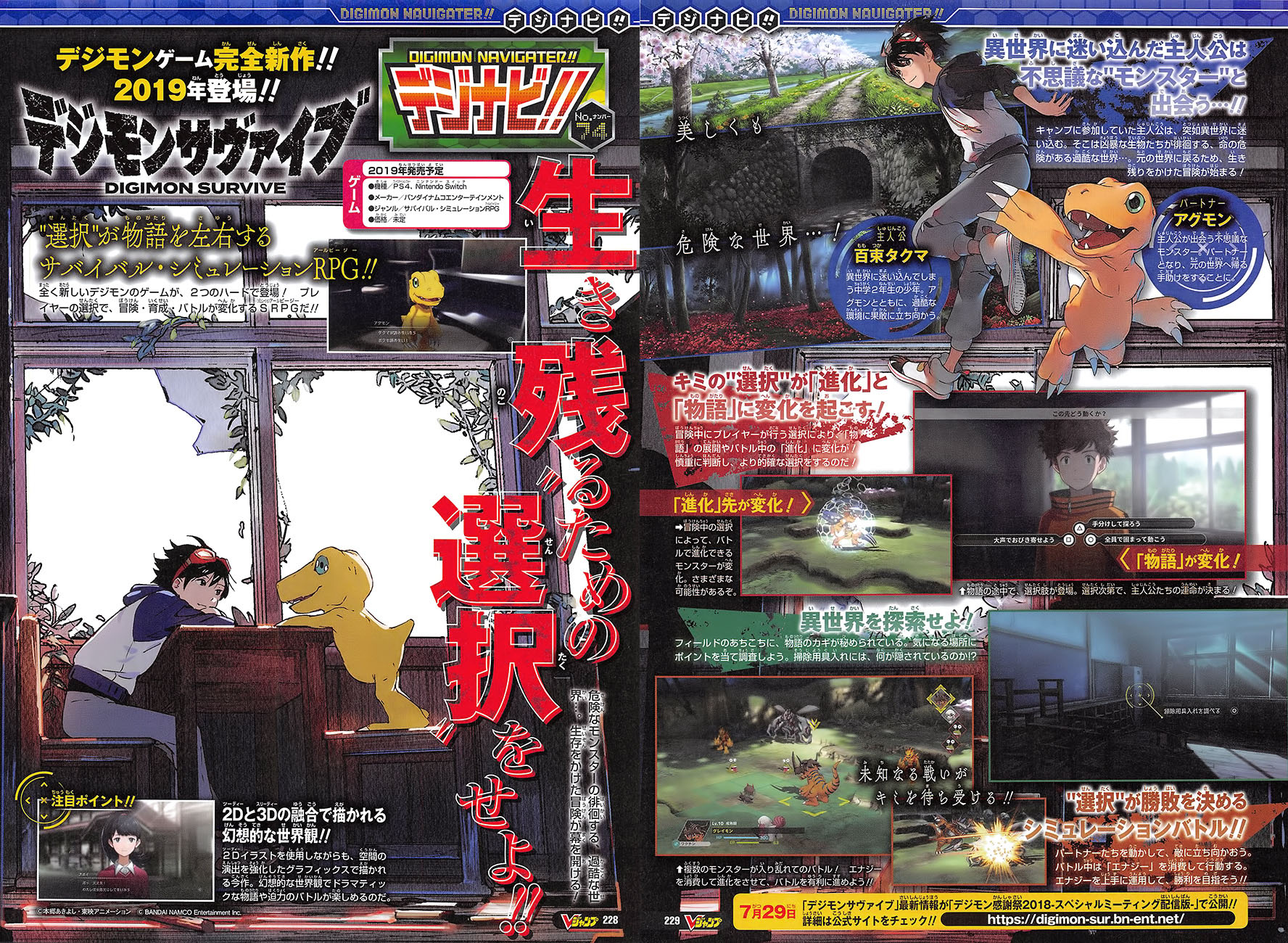 In the game, players will follow second-year middle school student Takuma Momotsuka, who is mysteriously transported to an unfamiliar world full of dangerous monsters. Accompanied on his adventure by his partner Digimon, Agumon, he must battle to survive and find his way home.
As a survival SRPG, player's decisions in Digimon Survive can alter the course of the story, or even impact which Digimon players can Digivolve during the game's many battles.
Digimon Survive, the newest entry in the Digimon game series, will launch in Japan in 2019 on both PlayStation 4 and Nintendo Switch. Stay tuned for more details regarding this newly announced title!