Dragon Quest XI Announced for PS4, 3DS
Possibly for the NX as well.
07.28.15 - 11:22 AM
Following a leak of its logo and title, Square Enix officially announced Dragon Quest XI: In Search of Departed Time during their special Dragon Quest press conference. The game will be coming to the PlayStation 4 and Nintendo 3DS, and is "under consideration" for Nintendo's mysterious NX platform.
Both the PS4 and 3DS versions, while they share the same story, will have different visual styles and partially different development teams. Dragon Quest XI is being directed by Takeshi Uchikawa and produced by Yosuke Saito, with Koichi Sugiyama returning to compose the music. The PS4 version, being co-developed with Orca, is using the Unreal Engine 4 for a fully 3D world, while the 3DS version co-developed by Toylogic allows the player to switch between 2D and 3D graphics.
Below, you can see a picture of Dragon Quest XI's main character, as well as gameplay footage from both versions.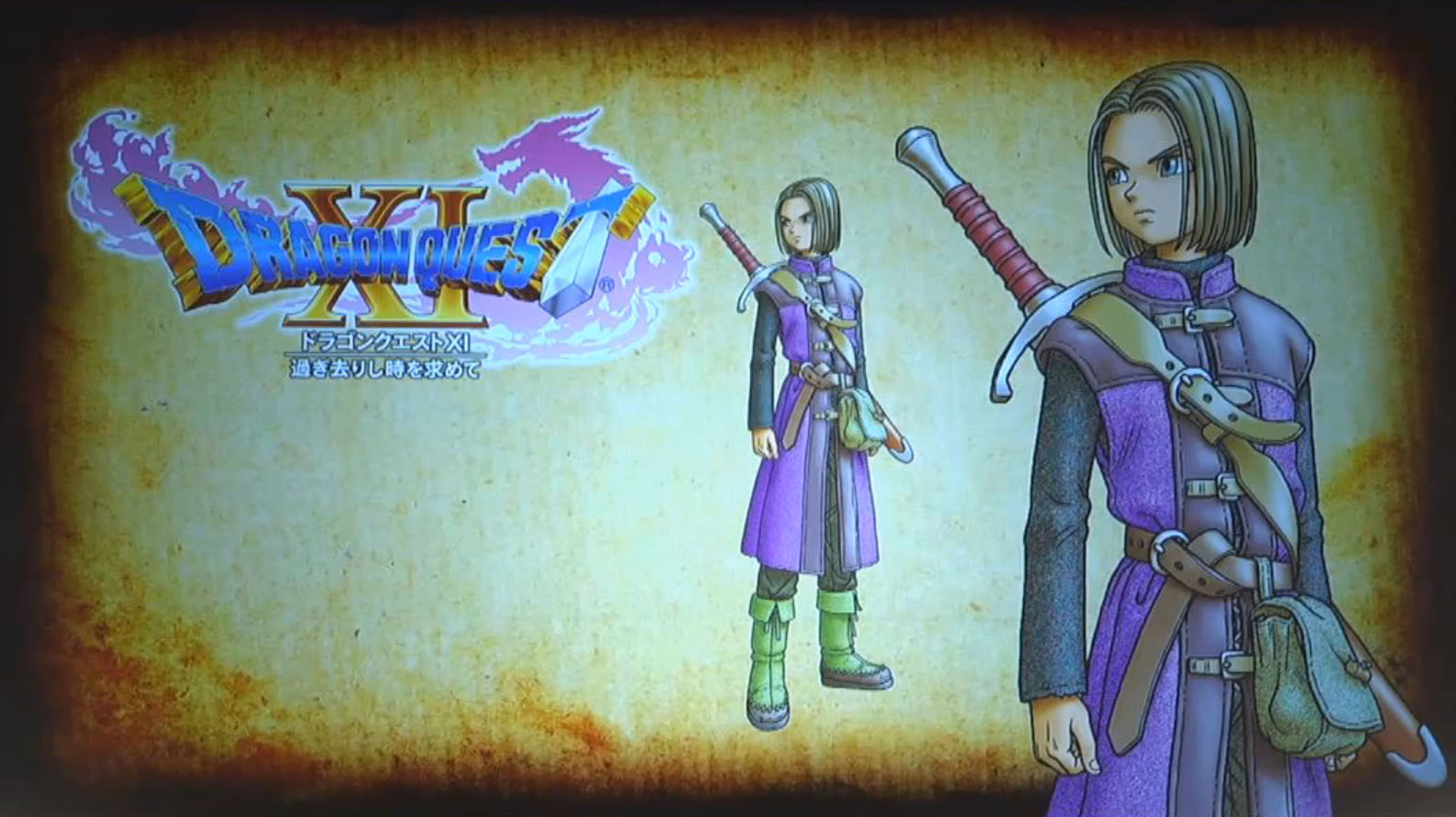 Square Enix is hoping to release Dragon Quest XI next year during the series' 30th anniversary, with both versions releasing simultaneously.