Dragon Quest Monsters Joker 3 Announced For 3DS
More Dragon Quest news is always a good thing.
07.18.15 - 2:49 AM
Weekly Shonen Jump has a new Dragon Quest announcement each week for five weeks to celebrate the series' impending 30th anniversary. This week's announcement is a brand-new entry in the Joker sub-series of Dragon Quest Monsters.
Dragon Quest Monsters Joker 3, currently in development for 3DS, will add new systems and monsters to the monster-raising-and-battling franchise. Below, you can see an initial scan, which reveals the protagonist and a brand-new monster called Nochara. According to creator Yuji Horii, "I only have an illustration of the hero and logo, as well as a mysterious creature, but in addition to new systems, new monsters, and new communications, we're diligently developing the game with all sorts of stuff."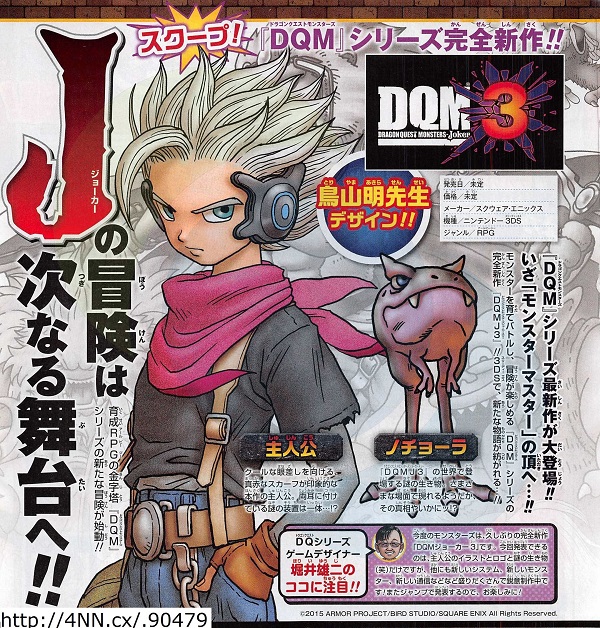 We'll bring you more details as they're released!