Week in Review, 4/8/2018
PAX East Weekend!
04.08.18 - 11:22 AM
PAX East always feels like the precursor to E3 and the start of all the big video game conventions of the year. We should expect a few juicy tidbits and previews this weekend for some highly anticipated games — hopefully, enough to hold us over until E3 in June. So definitely check RPGFan this week for all your PAX East news. In the meantime, check out the cool stuff we had this past week: news stories from Corey Hall, Mike Salbato, and Peter Triezenberg and reviews from Patrick Gann and Michael Sollosi.
Story by Peter Triezenberg
This is the game that never ends. Yes, it goes on and on my friends! Square Enix started making it, not knowing what it was, and they'll continue making it forever just because...this is the game that never ends! Sorry, I just really enjoyed Lamb Chop's Play-Along back in the 90s, and yeah, Final Fantasy XV is never going to end.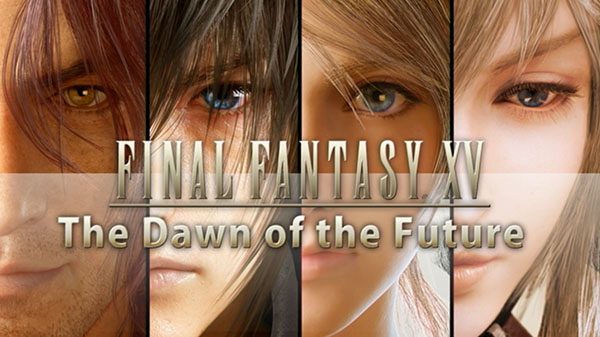 Story by Corey Hall
I sometimes hope Square Enix realizes that they won't have to go back and fix games they release if they do it right the first time. I am starting to feel like they don't understand this. Well, at least they acknowledge past events and are going back to fix Chrono Trigger on the PC. Now, how about that Final Fantasy VI PC port?
Review by Michael Sollosi
Telltale games can often be hit or miss. For many, the games have run their course and the massive influx of them kind of makes each one off-putting. The Batman Telltale games, however, have been outstanding in the sea of otherwise unremarkable adventure games. Michael Sollosi has a full review of season 2 of the Batman Telltale series for your reading pleasure.
Review by Patrick Gann
It's one year later, a new Persona 5 anime is about to air, and I am still singing and grooving to all the tunes from Persona 5, and 4, and 3 (OK, fine, all of them). They are incredibly catchy and so well composed that it's hard to not listen to them. And what's better than just listening to all these great tracks? How about if they were done live with a full symphony! Patrick Gann has your full review of the concert recording.
Story by Mike Salbato
It is time once again to jump into World of Warcraft with their new expansion, Battle for Azeroth, which is scheduled for release this August. This expansion includes a new level cap, new zones, new features, and a ton more to discover. World of Warcraft continues to chug along at full steam and has no sign of ever ending!
And that's a wrap for this week. Be sure to check back on the front page for all your RPG news and reviews.