Square Enix Announces Four More Final Fantasy XV Episodes, Plus Comrades and Mod Updates
Episodes Ardyn, Luna, Aranea, and... Noctis?
04.07.18 - 12:33 AM
During a presentation at PAX East 2018, Square Enix announced a series of new DLC expansions for Final Fantasy XV, some of which had been teased previously by Hajime Tabata. Along with a series of new updates for Comrades and a crossover event with Shadow of the Tomb Raider, Episodes Ardyn, Lunafreya, Aranea, and... Noctis will release in 2019. The official synopses are below this baffling artwork of FFXV's cast: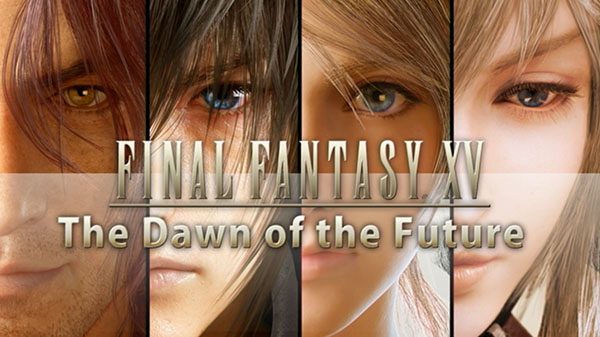 Episode I: Ardyn "The Conflict of the Sage" (Working Title) (Winter 2019) – This story portrays the struggles of Ardyn. Witness the resentment he harbored towards Lucis for over 2,000 years, and his clashes with the Astrals.
Episode Side Story: Aranea "The Beginning of the End" (Working Title) (Spring 2019) – A side-story about the Starscourge depicted from the Niflheim's perspective. The final day of the Empire turns out to be Aranea's worst day.
Episode II: Lunafreya "The Choice of Freedom" (Working Title) (Spring 2019) – This story's about Luna's fate, which not even death can free her from. Her battle to save the one she loves overturns the destiny dealt to the Lucian King.
Episode III: Noctis "The Final Strike" (Working Title) (Spring 2019) – Parting ways with the Astrals, Noctis embarks upon his final battle in order to attain the ideal future for all his people.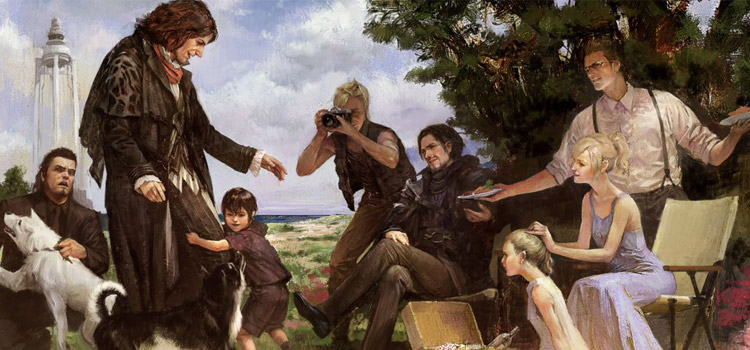 While the new add-on content is slated for next year, the Windows Edition of Final Fantasy XV is receiving some much more immediate updates. Square Enix also announced that a level editor, called "Ebony," will be made available for the PC version of Final Fantasy XV, along with official mod support. Players will be able to set rudimentary quest objectives, such as a golf minigame and Chocobo races to their custom levels. PC players will also be able to hide "User Treasure" across the realm of Eos for other players to find. A character editor, previously exclusive to the Final Fantasy XV multiplayer expansion Comrades, will also be added to the single player campaign of XV on PC, allowing players to change Noctis' appearance. These updates will all be available later this spring, allowing everyone to live out their Gordon Freeman/Kenny the Crow roadtrip fantasies (Episode: Kenny, at last!).
Speaking of Comrades, the multiplayer mode will be available as a standalone release for PC this summer. To commemorate the release, new updates for Comrades will add additional raids and bosses, both in the summer and winter.
It sounds like Square Enix remains dedicated to continuing to extend the Final Fantasy XV experience, and has provided a solid roadmap (below) of new content throughout the coming years. Your mileage may vary about how you feel about this, but the mod support definitely has potential!
We'll keep you posted about further Final Fantasy XV updates as they come. Stay tuned!