Week in Review, 1/27/2017
Take a brief trip down memory lane with us, every week.
01.27.17 - 3:05 PM
Hello, dear reader, and welcome to the first installment of Week in Review, a new feature coming to you from the RPGFan news team. The RPGFan staff is committed to providing the best possible content for our readers as regularly as we can, and starting today, you will be able to catch the highlights of our coverage from throughout the past week. The team works hard at what they do, so I would encourage you to click the link provided for each story if something catches your eye. Without further ado...
Story by Peter Triezenberg.
The Dark Souls series has come to an apparent close in Dark Souls III, which makes the imminent release of The Ringed City, the game's final DLC add-on, something akin to the end of an era (up until Bloorborne gets a sequel or something). In this installment, players will find themselves drawn to a hidden city at the end of the Age of Fire, as the world falls apart around them. Lore junkies will doubtless find answers to long-held questions and new puzzles to quibble over. In addition, From Software also announced the "Fire Fades Edition" of Dark Souls III, due for release sometime in 2017.
Story by Marcos Gaspar. Review by Francis Li.
Materia Collective has been putting out some great arrangement albums of classic RPG music, and Piano Collections: Chrono Trigger is another excellent example of their work. Contributor Francis Li provides a glowing and insightful take on the arrangements included within, and I must say, he isn't the only one who would enjoy seeing some Chrono Cross love next!
Stories by Alana Hagues and Peter Triezenberg. Review by Nick Ransbottom.
Our prolific reviews editor Nick Ransbottom provided a release day review for Kingdom Hearts HD 2.8 Final Chapter Prologue, an excellent new compilation of Kingdom Hearts goodies from Square Enix and quite possibly one of the longest titles in gaming history. Additionally, Square Enix put out a launch day trailer for the game and released Sora as a downloadable Champion Medal in World of Final Fantasy, available for a limited time.
Story by Jesse Woo.
Stoic Studios has returned to Kickstarter in order to fund the third entry in their acclaimed Banner Saga series. While there aren't many details about the game itself at this time, one can likely expect the same level of intricate storytelling and strategic mechanics from the prior entries.
Story by John Alas.
Atlas announced that they will be bringing over the visual novel/SRPG hybrid Utawarerumono: Mask of Deception and its sequel, Mask of Truth, to the West on PS4 and Vita later this year. The games feature a rich musical score, detailed world, and gorgeous artwork. Both versions will be receiving physical editions, which is a nice gesture on Atlus' part.
Story by John Alas.
Praise Arceus! Pokémon Sun and Moon are now compatible with the Pokémon Bank app, which allows players to transfer their critters to and from their games, as well as transfer over Pokémon caught in the Virtual Console editions of Red, Blue, and Yellow. In addition, Nintendo announced an adorable Pikachu-themed New Nintendo 3DS XL as a final farewell to the series' 20th anniversary.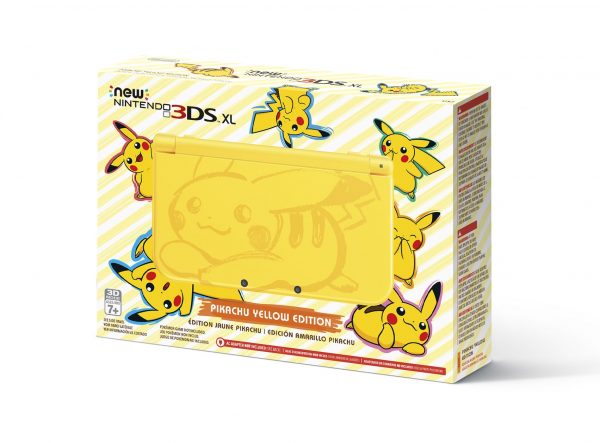 Story by Peter Triezenberg.
Last but not least, Obsidian Games announced that their next project will be a sequel to their well-regarded CRPG throwback Pillars of Eternity, entitled Pillars of Eternity II: Deadfire. This new entry promises to build upon everything that made the original a success, providing a reactive and immersive world for players to lose themselves in. In the 24 hours since the announcement was made, Obsidian has successfully met their goal of 1.1 million USD to fund the title.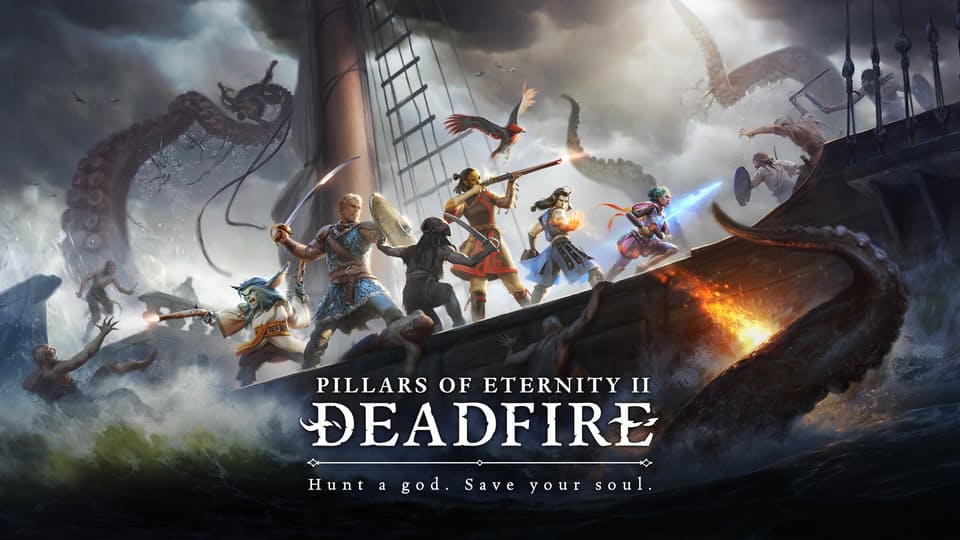 That's it for this week, but there's even more great content from RPGFan in the works, and still more stories that we didn't have space for in this article. So, as always, stay tuned to our front page for all of the best RPG-related news and features.