Obsidian Announces, Begins Crowdfunding for Pillars of Eternity II: Deadfire
The CRPG renaissance continues.
01.26.17 - 4:47 PM
Obsidian Games, after teasing a mysterious new title called "Project Louisiana," has revealed that they are working on a sequel to their acclaimed isometric CRPG Pillars of Eternity. Pillars of Eternity II: Deadfire is currently being crowdfunded on Fig, rather than Kickstarter, with a goal of $1.1 million USD. Obsidian has provided a synopsis and campaign launch trailer for Deadfire, both of which you can see below.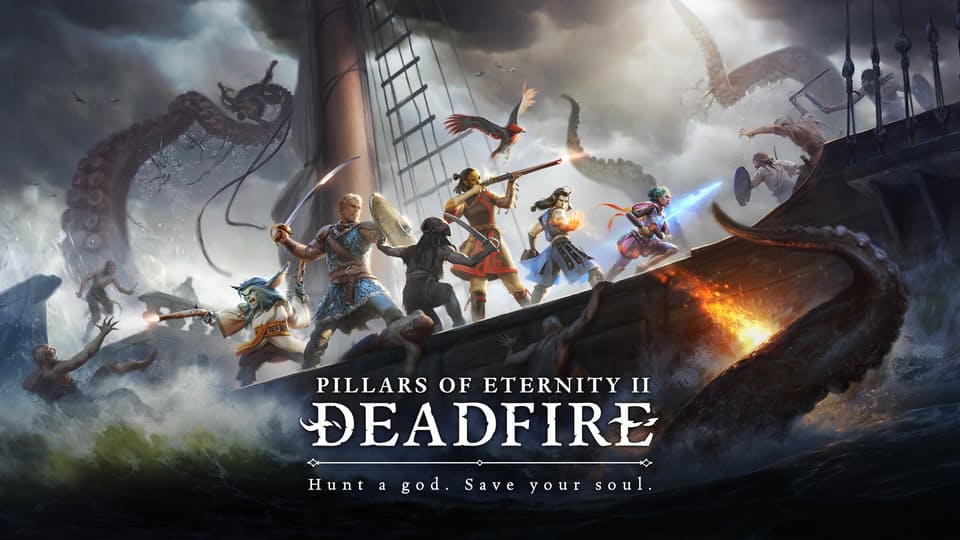 Eothas has returned. The god of light and rebirth was thought dead, but he now inhabits the stone titan that sat buried under your keep, Caed Nua, for millennia. Ripping his way out of the ground, he destroyed your stronghold and left you at the brink of death. To save your soul, you must track down the wayward god and demand answers – answers which could throw mortals and the gods themselves into chaos.
Your hunt takes you to the Deadfire Archipelago. Located even farther east than the colonies of the Eastern Reach, Deadfire comprises hundreds of islands spanning thousands of miles – ranging from lush tropics to barren deserts. Many of these lands have never been charted, while others are inhabited by rich native cultures and a new wave of colonial settlers.
Pillars of Eternity II: Deadfire is being planned for release on PC, Mac, and Linux. Stay tuned to RPGFan for more details. If you'd like to know what we thought of the original game and its expansions, we have reviews available for your reading pleasure.