Crowdfunding Chronicles: Chorus: An Adventure Musical
Sing along with the Greek pantheon!
11.04.19 - 11:25 AM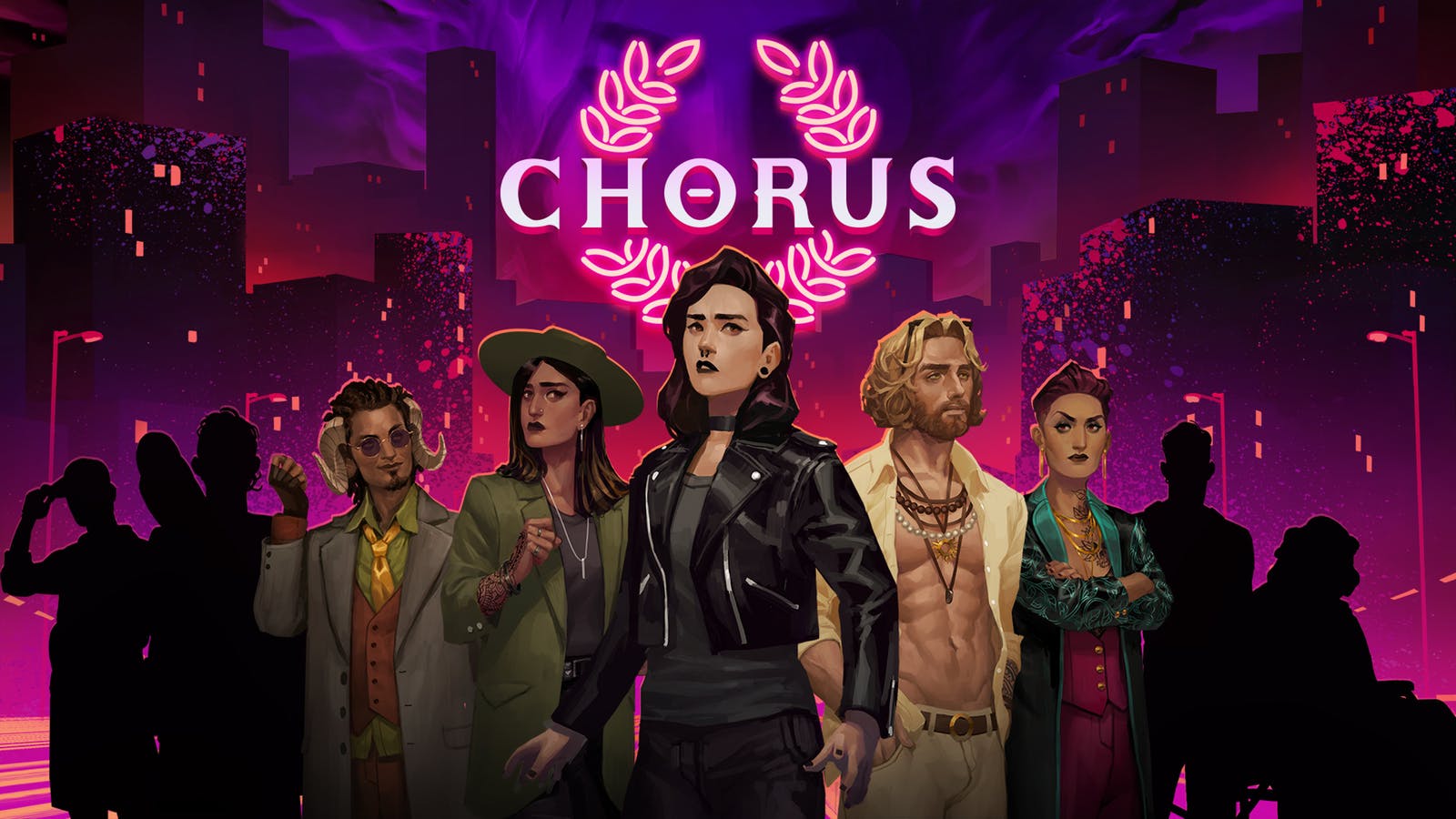 Fig Campaign Link
Campaign Ends: November 10
Platform: Windows
Fans of Broadway and Disney! Do you long for more sing-along moments in your video games? Enter Chorus, a unique musical adventure by Melbourne-based Summerfall Studios, established by Liam Esler and Dragon Age writer David Gaider.
Chorus utilizes sleek comic book-style art to tell an urban fantasy tale infused with Greek mythology. You play as Grace, a singer blessed with the power of the Greek goddess Calliope, who unfortunately died in your apartment after an audition for your band. To make matters worse, you've been accused of murder by the other gods. Find out the truth behind Calliope's death and clear your name...or you may end up sharing her fate! Bringing this story to life is an all-star lineup of creative talent, including Austin Wintory on music, voice direction by Troy Baker, voice acting by Laura Bailey, and of course, a narrative written by David Gaider.
The game generally plays like a visual novel, with plenty of dialogue choices and some RPG elements. Most importantly, in the tradition of popular Broadway shows, each major scene in Chorus features a delightful musical number; you will be prompted to choose from a variety of lyrics, which will in turn impact the storyline and the melody of the song itself. Moreover, at the start of the game you'll be selecting one of three traits to focus on ("Clever," "Charming," or "Kickass"); these traits will allow you to proceed in different ways and affect your character relationships, both platonic and otherwise. On that note, while there are only two romance options to start with, more may be added depending on the campaign's success.
Chorus sounds perfect for fans of popular musicals, Disney, and Greek mythology. The idea of a musical adventure game is certainly unique; perhaps this heralds the start of a new video game genre? Let's grab our microphones, raise the curtains, and find out!
Disclaimer: While it's possible some of us at RPGFan may be backers of the games mentioned in these articles, this does not influence our coverage or our featured game choices. We make our selections simply based on the active campaigns we feel our readers might find interesting, and we are not given special access or perks by the developers.

tl;dr: We think these games show potential and want to share them with you.