Monolith Soft Celebrates 20th Anniversary With New Art
Even the Monado's power couldn't predict their success!
10.01.19 - 8:36 AM
On October 1st, 1999, Monolith Soft was born. Comprised of former members of Square Soft, the company started out with the ambitious vision of the Xenosaga series. Though the series ended prematurely, the company persevered and eventually became known for Xenoblade Chronicles. Twenty years have passed since their founding, and Monolith Soft is celebrating with art work that spans the company's history!
Designed by Shota Sakaki, the most impressive aspect of this piece are the characters. Each character is a part of Monolith Soft's history; from KOS-MOS and Shion from Xenosaga, to Shulk and Rex from the Xenoblade Chronicles series, to even more obscure games in the company's catalogue, such as characters from the Baten Kaitos series, Soma Bringer, and Disaster: Day of Crisis. Monolith Soft has a rich history, and I am impressed with how this piece of art encapsulates it.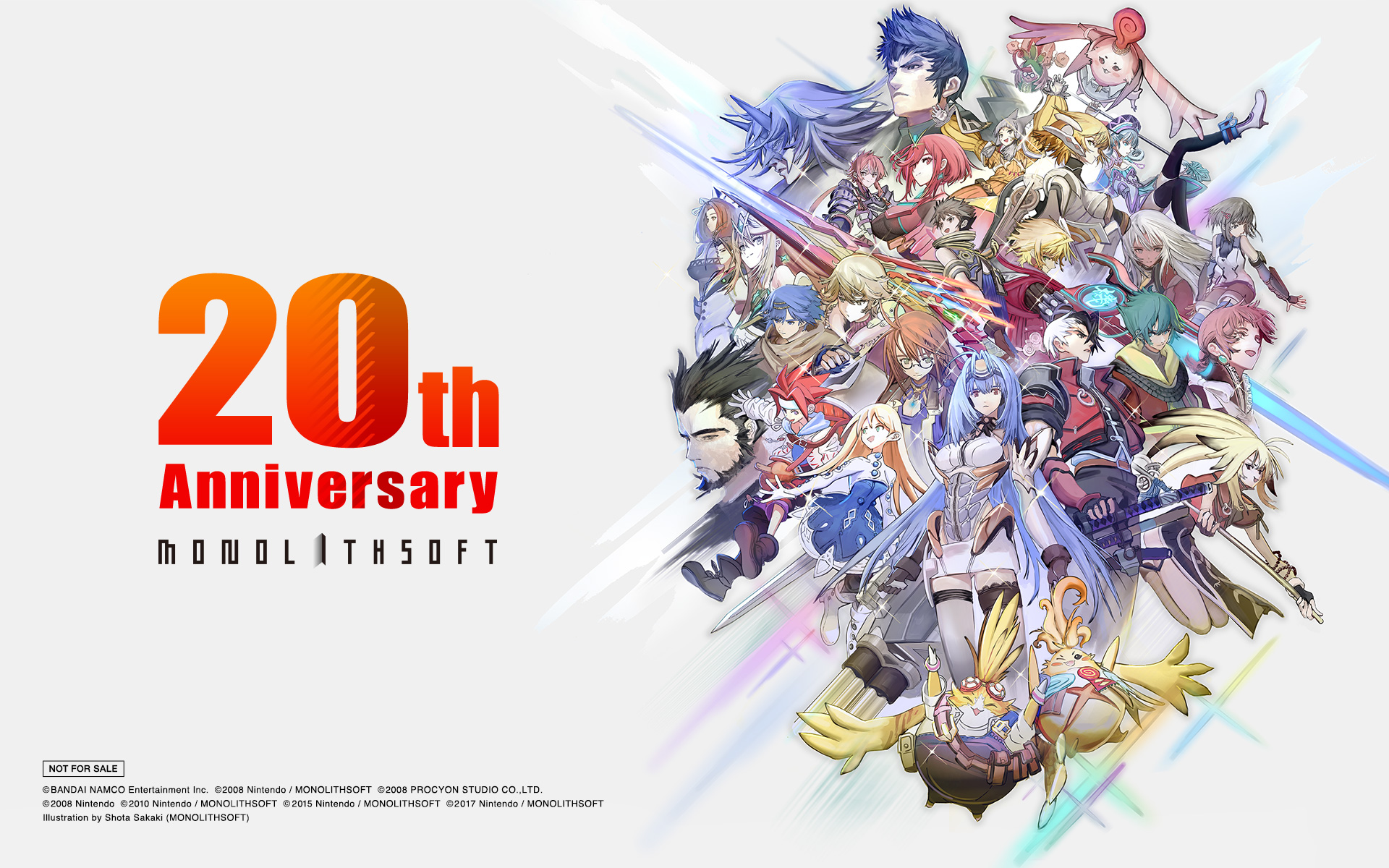 Furthermore, Yasuyuki Honne, one of the company directors at Monolith Soft and director of the Baten Kaitos series, designed a beautiful piece for the company's celebration. If you are familiar with the lush 2D backgrounds of Baten Kaitos and Baten Kaitos Origins, this piece is very reminiscent of his time as art director on those games.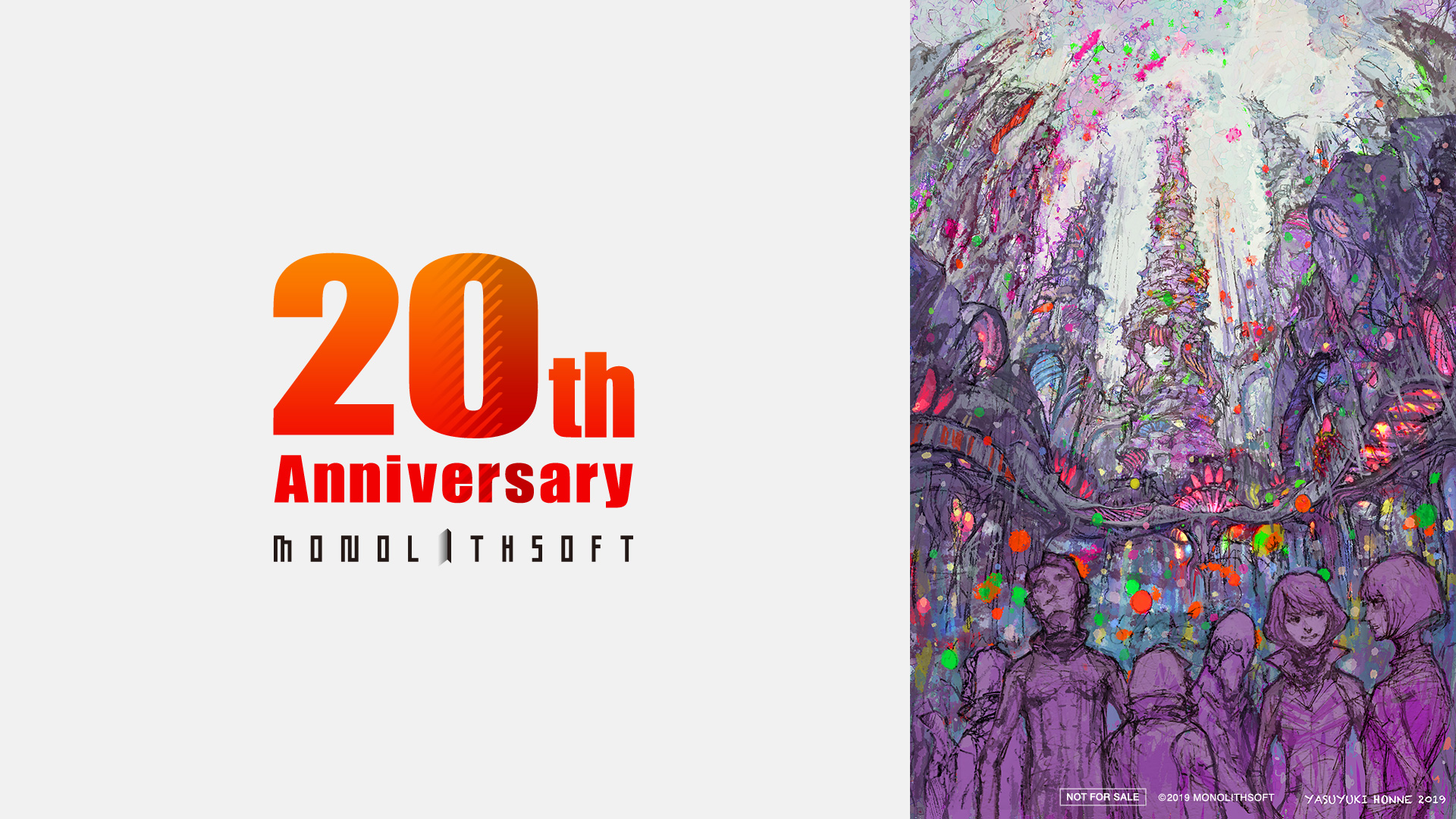 Check out Monolith Soft's anniversary website to find downloadable versions of both pieces of art. The web page also features comments from Tetsuya Takahashi, Yasuyuki Honne, and company president Hirohide Sugiura.
Monolith Soft's continued success comes as no surprise. The company saw a 98% profit increase in the fiscal year ending on March 2019. With the majority of the company owned by Nintendo, Monolith Soft develops their own titles along with helping Nintendo directly on theirs, such as The Legend of Zelda: Breath of the Wild.
Interested in Monolith Soft, but you don't know anything beyond the blonde boy in Super Smash Bros. who is 'really feeling it'? Maybe check out our reviews on some of their games: Xenosaga Episode I, Xenosaga Episode III, an import review of Xenosaga I&II, Baten Kaitos, Baten Kaitos Origins, Xenoblade Chronicles, Xenoblade Chronicles X, Xenoblade Chronicles 2, and their most recent title, Xenoblade Chronicles 2: Torna — The Golden Country.
Monolith Soft's next game, Xenoblade Chronicles Definitive Edition, releases sometime in 2020. Check back at RPGFan for the latest information on the company's latest games!
Congratulations on the achievement, Monolith Soft!
Source(s):