THQ Nordic Announces a Darksiders Board Game
Play as all four Horsemen in Darksiders: The Forbidden Land.
08.06.19 - 11:48 AM
THQ has announced a board game that will be included in the Nephilim Edition of Darksiders: Genesis. The board game has 1-5 players assuming the roles of either the four Horseman or a Game Master, though it can also be played solo and without a Game Master if one so chooses. All four Horsemen have unique skills which players can alter using custom decks of cards. The board game also includes custom dice, 61 pre-painted miniatures, tokens and a campaign book with an original story.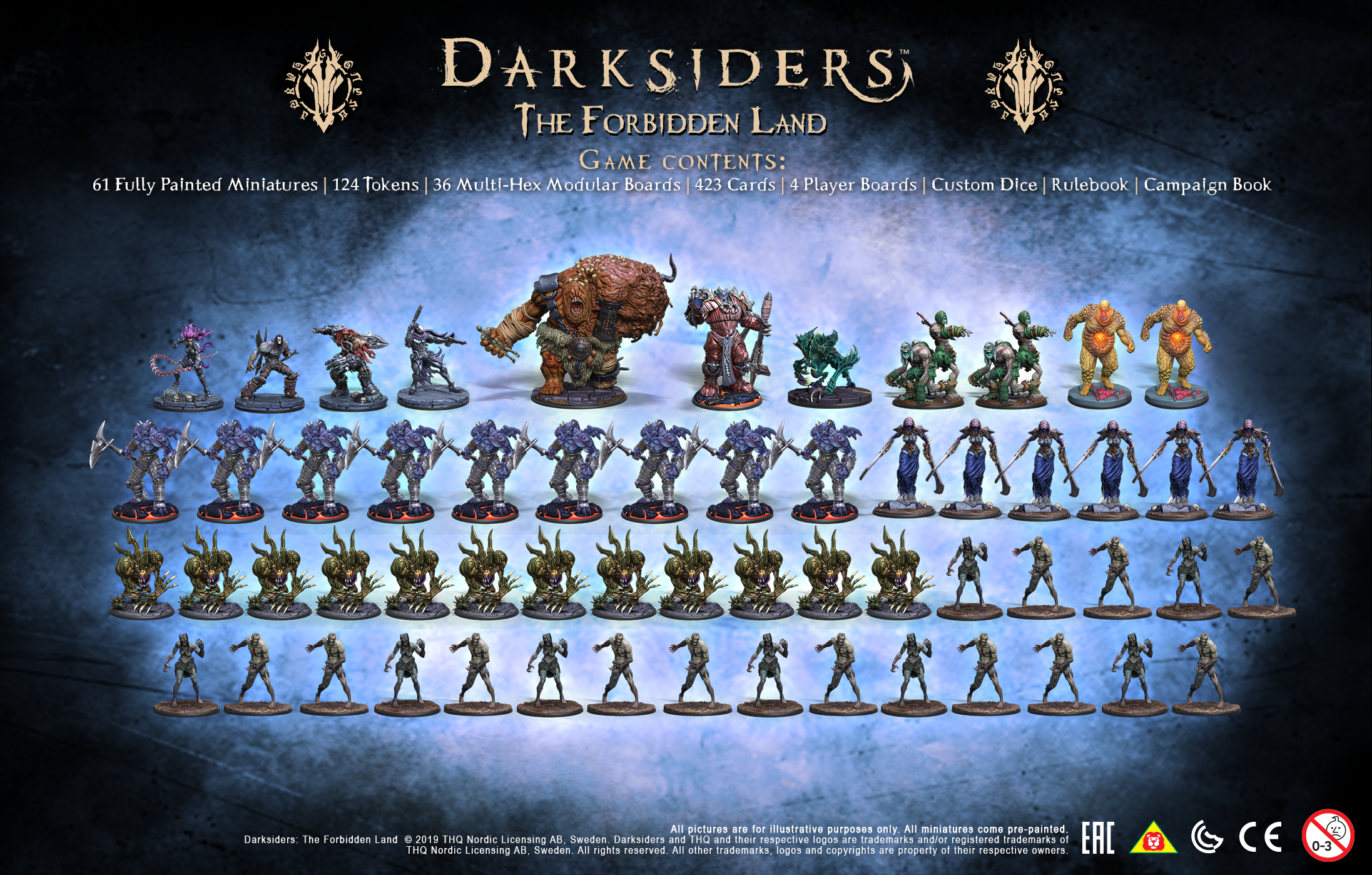 Darksiders Genesis is scheduled for a 2019 release. The Nephilim Edition is priced at $379.99 USD. Check the trailer below for a full look at that's included in the Nephilim Edition. Preserve the Balance by checking RPGFan for more Darksiders news!
Related Link(s):