Coming This Week, 7/22/19
Time to choose your House!
07.22.19 - 11:08 PM
Hello, dear readers, and welcome back to RPGFan's Coming This Week column! It's a good week for strategy RPG fans this time around, with a brand-new Fire Emblem and a new platform for Wargroove, but there also a couple of other notable games as well! So gather your forces, pledge allegiance to your House of choice, and let's get started.
Beyond: Two Souls might be the most David Cage game that ever David Caged. Whether or not you want to play it is largely dependent on your gut reaction from reading that sentence. Still, this is a singularly bizarre adventure game featuring the talents of both Ellen Page and Willem Dafoe, and it's going to be available for Windows — currently an Epic Games Store exclusive — as of this writing. Be sure to check out our review of the original release if you want to know more!
Hey kids, do you remember Advance Wars? I'm sorry for your lonely existence! Kidding aside, if you've been pining for a similar experience to the long-dormant strategy series, then you might want to give Wargroove a shot. This game came out earlier this year on Switch, Xbox One, and PC, and will be available on PS4 this week. Be sure to read our review to learn more!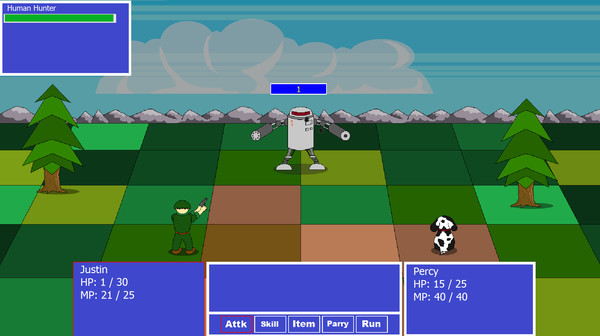 From PDS Games, Percy's Last Stand is billed as a galaxy-spanning, post-apocalyptic RPG. In a post-World War III landscape where the world's technology has ground to a halt, the military does battle with mutants and gangs. That is, until the aliens show up. Plus, there's a cocker spaniel named Percy, who I'm sure is a very good boy! The game will be coming to Windows PCs on the 25th.
I have to say, it feels nice being excited for a Fire Emblem game again! The series has had some ups and downs since its rejuvenation on the Nintendo 3DS, but its first fully-fledged Nintendo Switch outing looks like the complete package. Players will take control of a military instructor at the Garreg Mach Monastery, and pledge allegiance to one of three Harry Potter-esque Houses: The Black Eagles, The Blue Lions, and The Golden Deer. Keep an eye out for more Fire Emblem coverage from us in the near future!
And that'll about do it for this week! Be safe out on the battlefield, RPG fans, and we'll see you next time.