Nintendo Announces Nintendo Switch Lite System, Special Pokemon Edition
A new model of the Nintendo Switch is coming soon!
07.10.19 - 12:39 PM
This morning, Nintendo announced a new model of their popular Nintendo Switch console. Called the Nintendo Switch Lite, the new device is specifically designed to play games in handheld mode. The Switch Lite is smaller and more compact than the original model, with integrated controls (no Joy-Cons), no kickstand, and is unable to connect to a TV (so no dock or HDMI cable). For people who prefer to game on the go, the Switch Lite is an ideal fit.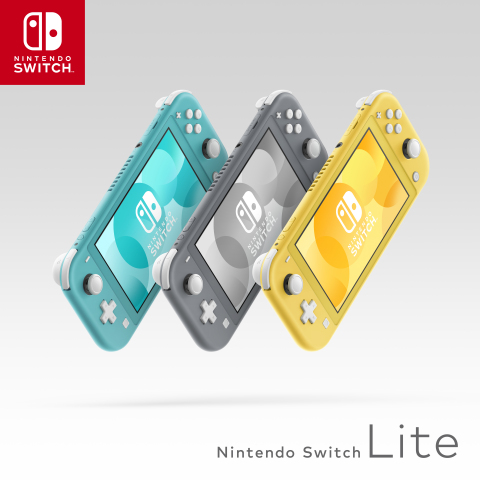 According to Doug Bowser, President of Nintendo of America, "adding Nintendo Switch Lite to the lineup gives gamers more color and price point options. Now consumers can choose the system that best suits how they like to play their favorite Nintendo Switch games." The Nintendo Switch Lite is set to launch on September 20th at an MSRP of $199.99 USD.
As a special cross-promotion with Pokémon Sword & Shield, Nintendo also announced a special Pokémon-themed Nintendo Switch Lite console. This spiffy-looking special edition is emblazoned with the image of Legendary Pokémon Zacian and Zamazenta, and will be released on November 8th.