Check Out The Opening Animation for Code Vein
Produced by Ufotable!
07.09.19 - 11:43 PM
Bandai Namco recently released the opening animation for Code Vein. Produced by animation studio Ufotable, whose previous work includes a number of Tales games and many anime series, the video does a great job of showcasing the post-apocalyptic vibe of Code Vein's blood-soaked world. Give it a watch below!
Code Vein launches for PlayStation 4, Xbox One, and PC on September 27th. If you're looking to get more bang for your buck with this game, Bandai Namco is offering a special "Revenant Bundle" exclusive to their online store that comes packed with a whole host of goodies, including a metal case and a nifty figurine.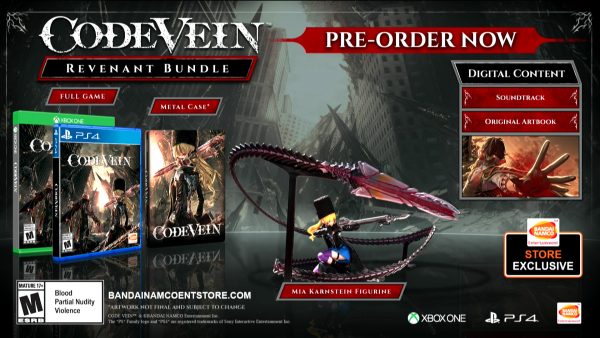 Stay tuned to RPGFan for more info on Code Vein!