Konami Relaunches Portal Website for the Suikoden Series
But what does it mean?
10.10.18 - 1:25 PM
In an interesting turn of events for RPG devotees, Konami has relaunched the portal website for their classic RPG franchise Suikoden. What this means for the future of the series, if anything, is unknown: the last time this happened, it was back in 2014 and had to do with the Japan-exclusive PSP port of Suikoden I & II. Still, it is interesting to see Konami perhaps taking a renewed interest in Suikoden.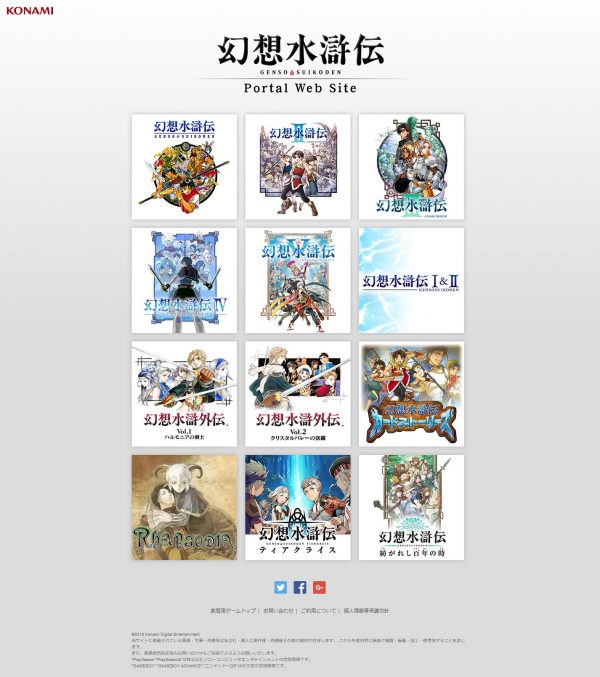 We'll keep you posted if we learn of any updates on the Suikoden franchise.