Compile Heart's desert-themed RPG "Arc of Alchemist" Officially Revealed
It's rough, coarse, and gets everywhere. The sand, not the game.
07.31.18 - 11:06 PM
Back in February of this year, Compile Heart announced a bunch of new projects, including one that had a desert-theme screenshot. I remember this because it was the fourth article I had ever written for this site; look how far I've come! Well, thanks to a leak from Famitsu Weekly, we now have the name and more info about this game called Arc of Alchemist.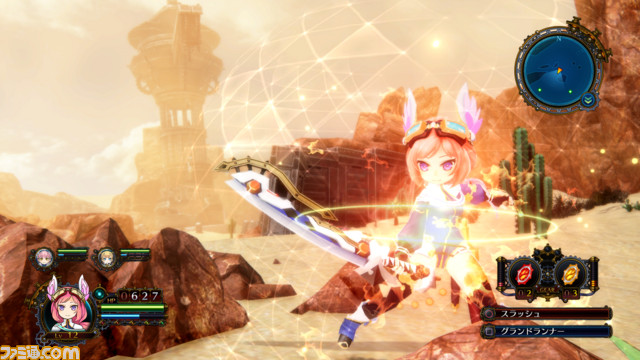 Releasing on PS4 later this year, Arc of Alchemist is a desert-themed RPG taking place in a ruined sci-fi world. With art done by Yoshitaka Amano, known for his work in Final Fantasy and Fairy Fencer F, and a scenario done by Yukinori Kitajima, who's known for working on 428: Shibuya Scramble and Senran Kagura, this game will have a lot in store for fans of Compile Heart's work.
Price points have also been revealed, with the physical version priced at 7,200 yen, digital version at 6,400 yen, and a limited edition at 9,200 yen. At this point, no other info was shown regarding the game and its limited edition. The full Famitsu Weekly issue will release on August 2nd, so stay tune to that for more info. Until then, have a look at these two teaser trailers Compile Heart showed off where they have two colorful characters talk about the game in the most limited and cryptic manner.
Arc of Alchemists will release on PS4 in Japan on November 29th of this year. No word on a western release. Check out our gallery and stay tuned to RPGFan as more info comes out throughout the week.