Coming This Week, 07/02/18
It's too hot to play games.
07.02.18 - 12:20 PM
'Sup, RPGFans! Did you have a good weekend? For me, it was so hot that my power went out four times because of the air conditioner. That means no games for me, and I have way too many to finish before Octopath Traveler comes out next week. Luckily, for those who are waiting, there isn't much coming out this week, so not much else to spend money on... except for the Steam sale that ends Thursday. Any who, let's get into it
"Uh, Gino. According to Gamestop and Amazon, the game doesn't have an official release date, so why are you writing about it?" Well, dear voice from the heavens that I'm dictating with text, the official site says that it will be released on the 5th, so that's what I'm going by. The game was released a month ago on PC to... interesting reviews. We didn't review it but you can check out our gallery. It's an open world Warhammer game, what else can I say?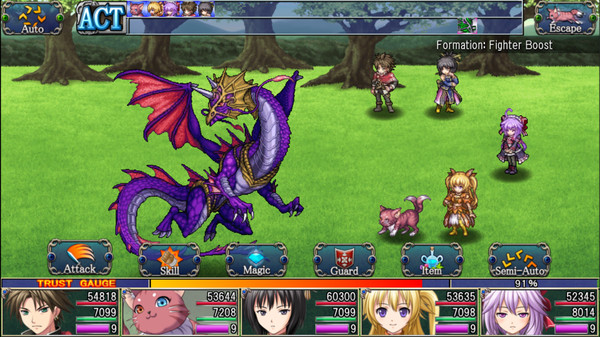 Hmm... a Kemco game. With the number of games this publisher brings out, we must really be stretching thin with the game releases. Anywho, in this game, you play as a young male protagonist and his female childhood friend as you journey with a mysterious creature to save the world from disaster. Wait, that's every JRPG ever. What's this game about again? Play as a young male protagonist and his female childhood friend with a mysterious cat to save the world from disaster. Ah, that's much different.
Well, that's it for this week. Not much... well, my power went out again. Well, luckily I finished this before it happened, so it's time for me to sign off. Next week will be more fun with even more games to talk about including the one, the only, the long-awaited Switch... port of Captain Toad: Treasure Tracker. As always, keep coming back to RPGFan for the greatest in RPG and visual novel coverage.