Romancing SaGa 3 Announcement Set For TGS
Hopefully some new news on the Vita remaster!
07.01.18 - 8:59 PM
This week on Twitter, SaGa series creator Akitoshi Kawazu revealed that information on the remastered version of Romancing SaGa 3 would be revealed at this years Tokyo Game Show, which runs from September 20th to the 23rd.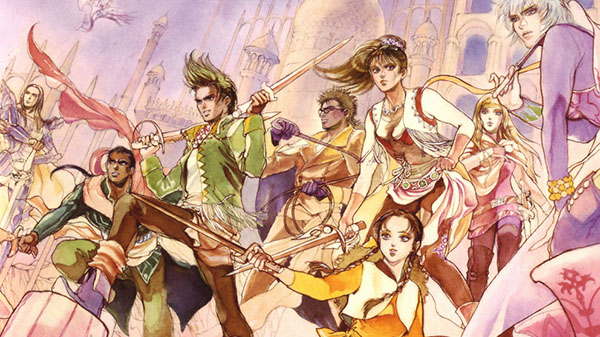 First announced last year for the PlayStation Vita and Smartphones, the remaster promises to include revamped characters, backgrounds, and menu screens, along with a control setup optimized for the Vita and Smartphones. While it's currently unknown exactly what will be revealed at TGS, we here at RPGFan are hoping to see some gameplay footage, and hopefully a release date!
Stay tuned to RPGFan for more news and info!