Yuji Horii Will Be Attending Anime Expo 2018
The creator of Dragon Quest will be on hand for autographs.
06.28.18 - 12:58 PM
Square Enix has announced that Yuji Horii, the famed creator of the Dragon Quest series, will be in attendance at Anime Expo 2018. Over the course of the event, Horii-san will be signing autographs at the Square Enix booth during the following times:
Friday, July 6th, 10:30 a.m. to 12:00 p.m.


Saturday, July 7th, 10:30 a.m. to 11:30 a.m.


Saturday July 7th, 2:30 p.m. to 3:30 p.m.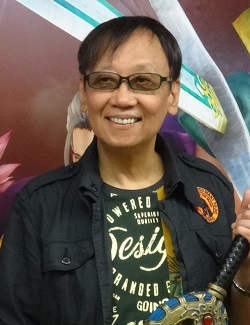 Tickets for the autograph sessions will be given out starting at 10:00 a.m. the day prior to each session. Lucky fans will be able to get their autograph on a special 8x10" card and pose for a photo with Horii-san. There will also be a variety of Dragon Quest XI-themed giveaways at Anime Expo 2018, and hands-on time with the game.
Dragon Quest XI: Echoes of an Elusive Age will be available for PlayStation 4 and PC on September 4th. Stay tuned to RPGFan for more info, and be sure to check out our preview from E3 2018!