Nintendo Announces Super NES Classic Edition for September Release
An incredible lineup of classic games is coming your way.
06.26.17 - 2:30 PM
Nintendo has officially announced the Super NES Classic Edition, a follow-up to last year's NES Classic Edition. This miniature retro console will come packaged with a killer roster of 21 classic SNES titles, including some that are beloved by RPG fans, such as EarthBound. And while we don't cover it, the inclusion of the never-released Star Fox 2 is no doubt one of the most startling features of this retro goodness package.
The SNES Classic Edition will be available on September 29th for the suggested retail price of $79.99 USD, and includes two controllers for the various multiplayer-enabled titles such as Super Mario Kart, Secret of Mana, and more. The full list of included titles is below the images: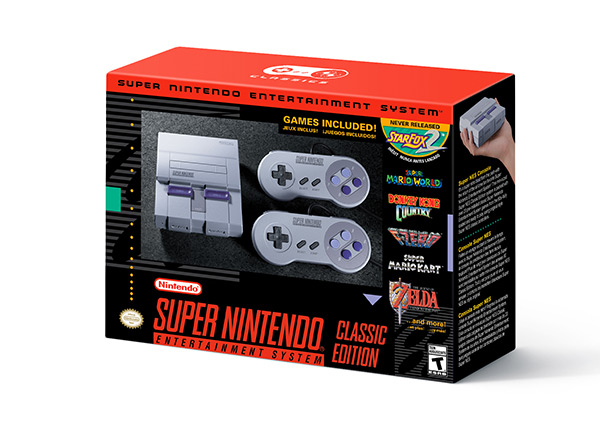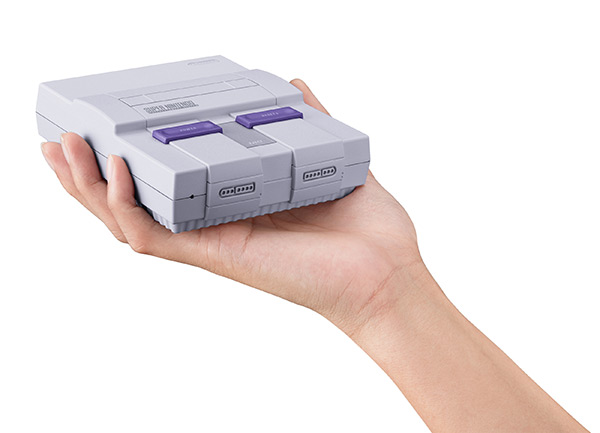 Contra III: The Alien Wars
Donkey Kong Country
EarthBound
Final Fantasy III
F-ZERO
Kirby Super Star
Kirby's Dream Course
The Legend of Zelda: A Link to the Past
Mega Man X
Secret of Mana
Star Fox
Star Fox 2 (!)
Street Fighter II Turbo: Hyper Fighting
Super Castlevania IV
Super Ghouls 'n Ghosts
Super Mario Kart
Super Mario RPG: Legend of the Seven Stars
Super Mario World
Super Metroid
Super Punch-Out!!
Yoshi's Island