Final Fantasy XV Prequel Novella Released, Future DLC Plans Outlined
Ha, you didn't really think the XV news train would end, did you?
12.03.16 - 4:40 PM
The fact that Final Fantasy XV is finally out certainly doesn't mean that you'll stop reading articles about it on RPGFan! Nick Ransbottom is busy working on our review, and has a preview up for your reading pleasure. In the meantime, however, Square Enix has released yet more supplementary material for those looking to immerse themselves further in the world of Eos. A new web novel entitled "Parting Ways" is now available as a free download, allowing fans to learn the story of what Noctis and his bros were doing in between Kingsglaive and the game proper.
That's not all. Square Enix will be releasing yet more downloadable content for Final Fantasy XV, including a secret boss fight with the president of Square Enix, Yosuke Matsuda, from the "Mystery Disc" created for the game's launch event. Other new features being added to the game (in a free Holiday Pack) include a New Game + feature and the option to set your own level cap. This Holiday Pack is due out before the end of the year.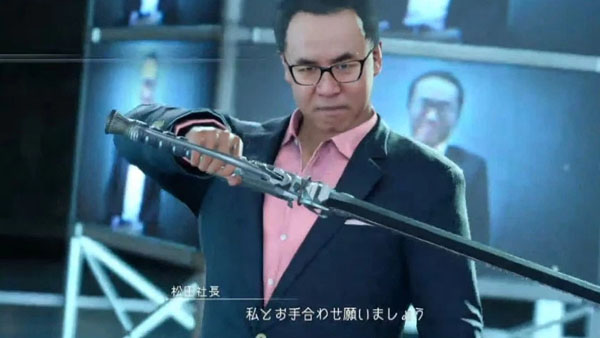 As always, stay tuned to RPGFan for any and all news about Final Fantasy XV, a real video game that is actually available for you to play right this very second.