Mass Effect Andromeda May Be About Colonialism
A fitting theme for your epic space-opera.
04.05.16 - 10:14 PM
Colonialism is an oft-addressed theme in science fiction, particularly the stories that seem to have heavily inspired the Mass Effect series. Leaked information from EA may indicate that the long-awaited next installment, Mass Effect: Andromeda, may address some of those themes that arise when one explores the final frontier.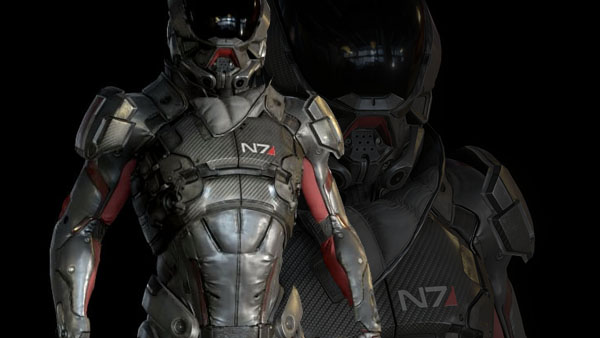 Mass Effect: Andromeda takes players to the Andromeda galaxy, far beyond the Milky Way, where players will lead the fight for a new home in hostile territory—where WE are the aliens—opposed by a deadly indigenous race bent on stopping us.
Experience the freedom to traverse and explore a planet-dense but seamless open-world galaxy, rich with discovery. Play as the leader of a squad of military-trained explorers in an intense third-person shooter, with deep progression and customization systems.
This is the story of humanity's next chapter, and player choices throughout the game will ultimately determine our survival in the Andromeda Galaxy.
According to this information, Andromeda represents a "possible new future for Mass Effect".
There is a major battle brewing, and it awaits you. It is unfolding across a galaxy of planets, with creatures and species entirely unknown. Draw your weapon, because the fighter is bigger than you thought. It's not just for your own life, it's for all of humanity – the ultimate battle for a place we can all call home.
Well, that all sounds very intriguing. We'll hopefully find out more about Mass Effect: Andromeda soon, so keep an eye on RPGFan for further details.