Take a Gander at New Digimon World: Next Order Screenshots
Plus some more information about our next journey to the Digital World.
09.12.15 - 6:03 PM
Bandai Namco has revealed some new information regarding Digimon World: Next Order, the latest video game adaptation of the popular Digimon franchise. As previously reported, the game starts Takuto, a young boy who used to be "very passionate" about Digimon. He has since forgotten about them, being preoccupied with his studies and unsure of the direction of his life. Digimon World: Next Order will see him meeting Digimon in a new way. His character was designed by Taiki, the character designer for Lord of Vermillion.
V-Jump Magazine has also revealed a new, female playable character, whom the player can choose instead of Takuto, named Shiki. It's worth noting that Shiki is accompanied by Biyomon and Palmon, whereas Takuto is accompanied by Agumon and Gabumon. The player is able to change both Takuto and Shiki's names.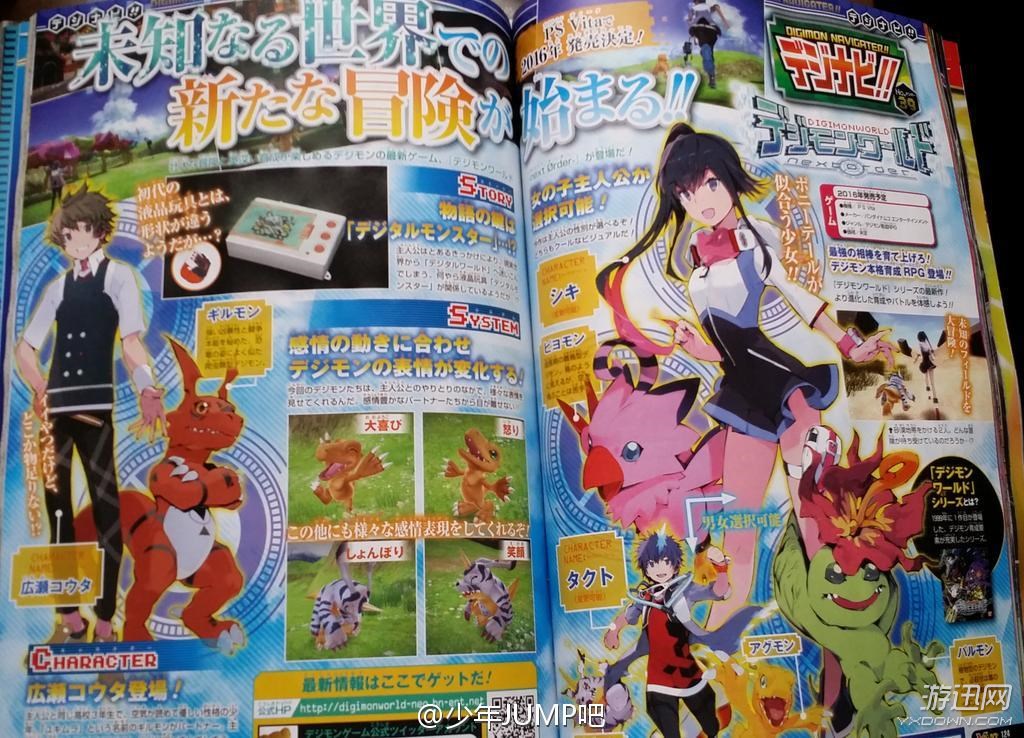 There are also a number of new screenshots, which you can check out in our brand-new gallery. Digimon World: Next Order is currently in development for the PS Vita, and is about 30% complete at this time. It's set to release in Japan in 2016, with no word yet on a Western release. Perhaps with the impending release of Digimon Story: Cyber Sleuth, there is hope?