Big Hero 6 Flies Into Kingdom Hearts III
Baymax has gotta be a better healer than Donald, right?
08.16.15 - 7:26 PM
Straight out of Disney's 2015 D23Expo, Disney Interactive and Square Enix revealed another brand-new world for the highly anticipated Kingdom Hearts III, based on last year's animated superhero film Big Hero 6. While we didn't get to see any brand new footage, Tetsuya Nomura has shared a piece of concept art (which you can view below) and some details about the story of this particular world.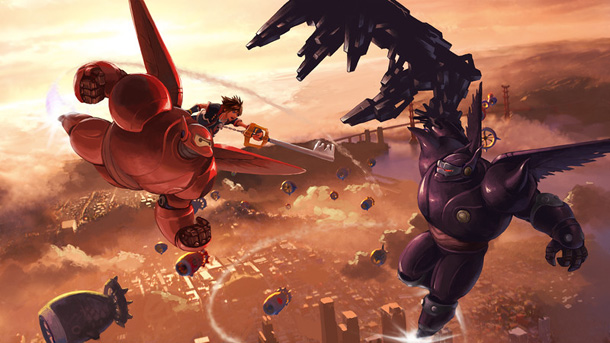 The events depicted in Kingdom Hearts III's Big Hero 6 world take place after the end of the film, where the power of darkness has (spoilers!) corrupted the original Baymax suit left behind in the portal. Sora will be able to ride Baymax to a certain extent as well. You can watch a new video below that goes into a little more depth about this exciting development.
Keep an eye on RPGFan.com for any and all news related to Kingdom Hearts III.