Dragon Quest Heroes II Coming to Japan in Spring 2016
Say it with me: "no word of a Western release date."
08.02.15 - 1:28 PM
One might assume that word of Dragon Quest Heroes II: Twin Kings and the Prophecy's End was lost on the sheer deluge of news following Square Enix's Dragon Quest New Title press conference, but fear not! We here at RPGFan have got you covered. Square revealed at the conference that the game will be launching in the Spring of next year in Japan.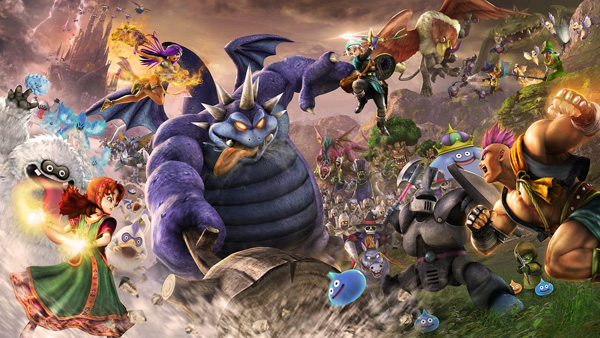 Dragon Quest Heroes II will feature an entirely new story, taking place in a new world with a new protagonist. Additional characters from previous Dragon Quest titles that missed out on the first Heroes. The main visual above shows the return of Maya, Kiryl, and Terry, as well as newcomers Carver and Maribel.
There will be more news at Tokyo Game Show. Square Enix did say that sales for the original Dragon Quest Heroes have surpassed a million units, and with The World Tree's Woe and the Blight Below slated for a US release this October, we'll soon be able to try it for ourselves. Dragon Quest Heroes II: Twin Kings and the Prophecy's End, meanwhile, will be releasing on PlayStation 3, PlayStation 4, and Vita in Japan, with no Western release date confirmed as of yet.