Digimon World: Next Order Announced for PlayStation Vita
With a new character designer.
07.16.15 - 11:03 PM
With the impending Western release of Digimon Story: Cyber Sleuth and an upcoming movie series, things have been looking good for Digimon fans, and now we have the first details about a brand-new game. In the latest issue of V-Jump, Bandai Namco announced this new Digimon game exclusive for the PlayStation Vita, entitled Digimon World: Next Order.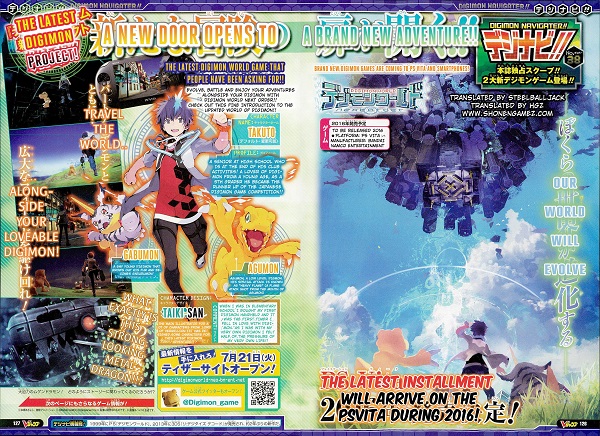 The game will star Takuto, a high school senior at the end of his club activities, who was also a Digimon game champion at a young age. In the above scan, you can see Takuto along with series mainstays Agumon and Gabumon, along with comments about how the "world will evolve" as players "travel the world, alongside your lovable Digimon."
In a change of page from recent Digimon games, there will be a new character designer, Taiki, previously the main illustrator for Lord of Vermillion III. Digimon World: Next Order will launch for PlayStation Vita in Japan next year.