Zero Escape 3 Set on Mars, Gets Limited Edition
Jigsaw would be proud.
07.12.15 - 10:33 PM
Zero Escape 3 is officially happening, and director Kotato Uchikoshi brought all kinds of tasty tidbits of information to Anime Expo. There's a video of the entire panel, which you can watch below, and we'll highlight some of the key details pertaining to what we can expect from Zero Escape 3.
Below, you can see the game's main visual, a key piece of art used to promote the game. In it we can see two characters, with a noticeably different art style from 999 and Virtue's Last Reward. Intriguing...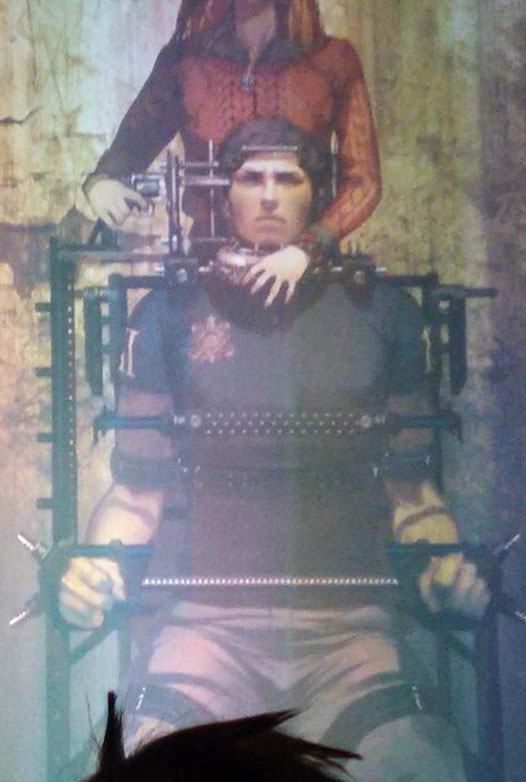 The game will take place on Mars, at the Mars Mission Test Site. This was hinted at by an Askys teaser website (now redirecting to the official Zero Escape website), which referred to both "infinity" and the number 4, meaning "time" and the fourth planet in our solar system. A group of people will find themselves trapped in this facility, which is testing the logistics of a Mars colony, and the psychology of people living in this enclosed space.
Askys Games only just received the scenario text, but the game is about 50% localized, with a simultaneous worldwide release being planned for next year. Danganronpa series creator Kazutaka Kodaka came on stage to say that he'd already been told the ending to Zero Escape 3 by Uchikoshi, and that it was "pretty crazy" and possibly the most "out of this world" ending in the series to date (which is really saying something).
Also, Zero Escape 3 will have a limited edition available that comes with a wristwatch, similar to that of Virtue's Last Reward. We'll keep you posted as we learn more about Zero Escape 3 — I, for one, can not wait to see what Zero and company have in store for us.