Dragon Quest Heroes gets English Trailer, Awesome Limited Edition
Dragon Quest for the west!
06.04.15 - 9:31 PM
The US and European release dates for Dragon Quest Heroes: The World Tree's Woe and the Blight Below was announced recently, and as E3 draws near (heh), Square Enix has been releasing more launch information about the game. The game will launch with both a Day 1 and Slime Collector's edition, with the Slime edition coming in a treasure chest-shaped box containing exclusive DLC and collector's items.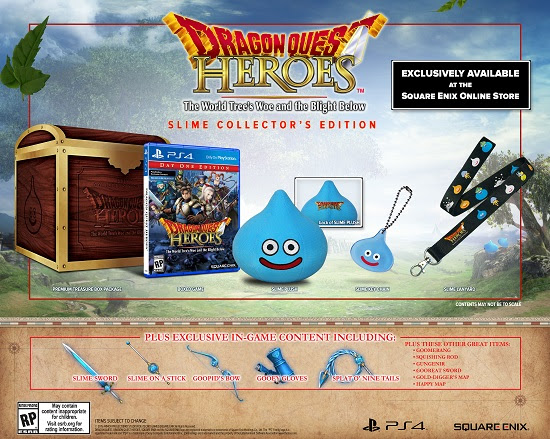 The Slime Collector's Edition comes with a Slime plushie, key chain, and lanyard, along with the previously announced Slime weapon set with a few bonus items such as the Gooreat Sword. There's also a new trailer you can watch below. Dragon Quest Heroes will release on PS4 in North America on October 13th and in Europe on the 16th.