Tales of Zestiria Alisha DLC Story Announced
And it will be free for a limited time.
01.28.15 - 12:05 AM
The latest issue of Jump magazine revealed that Tales of Zestiria will be getting an add-on scenario on February 12th in Japan. This DLC is entitled Alisha Episode: What's Reflected In Her Eyes, and features Alisha as the main character as she tries to get to the bottom of a conspiracy involving Highland Kingdom extremists.
Since Tales of Zestiria has surpassed 400,000 units in sales, and to coincide with the 20th anniversary of the Tales franchise, Bandai Namco will be offering this DLC episode for free from February 12th (its launch) until February 28th. After that, it will set you back 1,800 yen (~18 USD).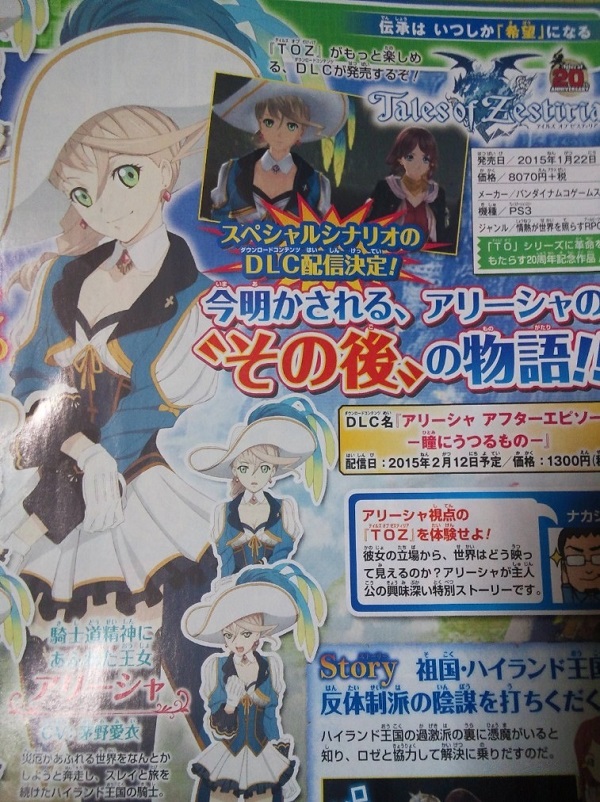 Tales of Zestiria came out last year in Japan for the PlayStation 3, and will be arriving in North America and Europe at a later date.