Get a Skull Kid Figurine With Majora's Mask 3D Special Edition
Proximity to this adorably creepy figurine will hopefully not lead to demonic possession.
01.06.15 - 4:08 PM
The masked Skull Kid is perhaps one of the most iconic characters in The Legend of Zelda: Majora's Mask. Now, you can display him on your shelf, by getting a newly announced Majora's Mask 3D bundle for North America, which comes with both The Legend of Zelda: Majora's Mask 3D game and a Skull Kid figurine. Check the diminutive antagonist's likeness out below in all his creepy/adorable glory.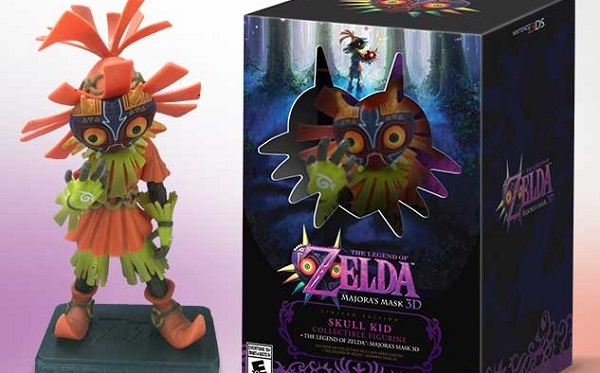 The limited-edition Majora's Mask bundle has a suggested retail price of $49.99 US, and is currently available for pre-order from Gamestop and Amazon (Nintendo has said that it will be sold at unspecified 'select retailers'). It will launch alongside the regular edition, a release date for which has yet to be determined.
If you're in a PAL region, a different collector's edition was announced some time ago.