Suikoden I and II coming to PS3 and Vita
Collect the 108 Stars of Destiny... next week!
12.07.14 - 4:51 PM
I don't think I'm alone in saying "it's about time," folks. The 1999 role-playing classic Suikoden II is finally coming to the PSN, and it's coming soon!
At the PlayStation Experience event, it was announced that both Suikoden I and II would be coming to both PS3 and Vita as PlayStation Classics on December 9th. Suikoden II is widely regarded by fans as one of the best entries in the series, but its limited availability at the time of release led to it becoming one of the most infamously rare RPGs in history, with unsealed copies running upwards of $200 on eBay (yikes!!).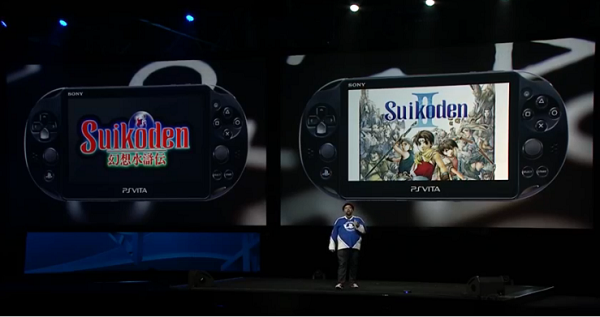 It has been a long time coming. Konami has been teasing this for a while, it seems, what with an ESRB rating back in April, but still, it's exciting to finally have some confirmation!