Village Building Mini-game Returns In Bravely Second
Streetpass-fueled lunar carpentry! Enough said?
12.05.14 - 3:40 AM
One of the more prominent features of 3DS exclusive Bravely Default was a mini-game in which the player, using the Streetpass functionality of the system, would help to rebuild Tiz's home village of Norende. This mini-game, according to the latest Famitsu, will be back in the upcoming Bravely Second. This time, however, it is centered on the new character Magnolia and her home, which is located on the moon of all places.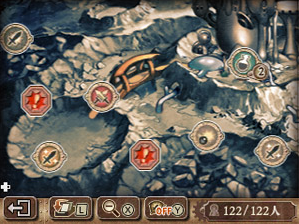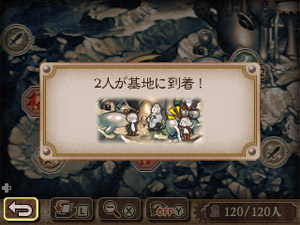 Like in the previous game, Streetpass allows new villagers to show up in your game and help reconstruct the town, which will then yield various benefits for the player. The time it takes to perform each task varies depending on the number of villagers assigned to it. For instance, a building may take several hours to construct with just one villager, or only half an hour with four.
Some of the other new tidbits of information from Famitsu include a variation on the codex functionality of Ringabel's journal. Now called 'U's Journal', this contains information such as the bestiary and item encyclopedia. There is also a new combat option introduced in Bravely Second called Consecutive Chance, which allows players to retry battles for greater rewards when they successfully defeat all enemies in a single turn (with the reward multiplied by x1.5). BP will remain the same throughout Consecutive Chance, which is a risk that needs to be considered when weighed against the prospect of better rewards.
Bravely Second also includes an option called 'My Set,' which allows the player to make a list of characters and save their jobs, abilities, and equipment. The original game, what with the ability to adjust random encounter rates and the speed of combat, was already very user friendly, and this new feature should prove to make party management even more convenient.
Bravely Second is due for release this winter in Japan for Nintendo 3DS.