TGS 2014: Just a Few More Final Fantasy XV Images
Man, is that a nice car.
09.21.14 - 5:57 AM
While Noctis and crew drive a really slick luxury car around in the latest Final Fantasy XV trailer, I'm thinking it's probably not the kind of thing we'll ever see in the Square Enix merchandise lineup. Unless they partner up with Mattel for a more affordable scale edition, of course.
Anyway, we have two new images from Final Fantasy XV, as well as a nice gigantic version of the artwork you see here of our heroes taking a roadside break: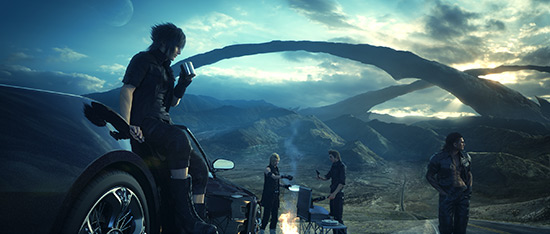 If you didn't peek at our Final Fantasy Type-0 story, Square Enix also released this artwork featuring Type-0's Ace and FFXV's Noctis, reminding us of the FFXV demo voucher that will be included with Type-0 HD next March: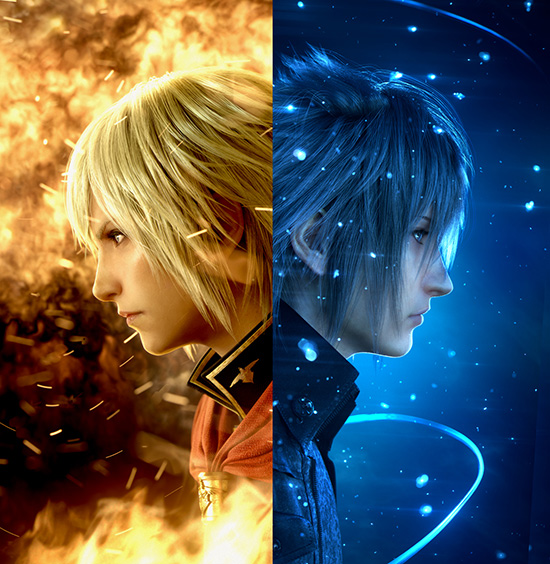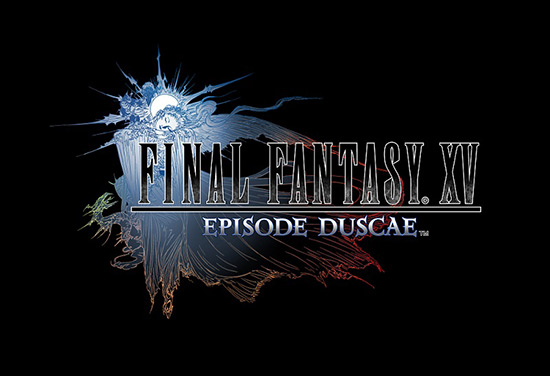 The demo, titled Final Fantasy XV: Episode Duscae (named after Duscae, an area in the game) even has its own logo now, seen above. This demo is said to contain 1-4 hours of gameplay, depending on how much exploration players want to partake in. Apparently it also contains something "amazing" at its conclusion for Final Fantasy fans. The fact that this game is finally a real thing is amazing enough for me!
Here's that TGS trailer again if you missed it, which, like the Final Fantasy Type-0 HD trailer, has a little nod to the title's extended development time near the end:
We don't have a release window on Final Fantasy XV yet - even the demo release date isn't nailed down - but we know it's coming to PlayStation 4 and Xbox One.