TGS 2014: This Trailer for Final Fantasy Type-0 HD is Stunning
I needs it now.
09.21.14 - 5:35 AM
It's been such a long time in coming - the Japanese-only PSP edition Final Fantasy Type-0 released in 2011 - but many of us are beyond excited that we'll finally be getting Type-0 soon, and an HD version, at that.
We have some great additions to our Final Fantasy Type-0 HD gallery, including this piece of art with Type-0's Ace and Final Fantasy XV's Noctis: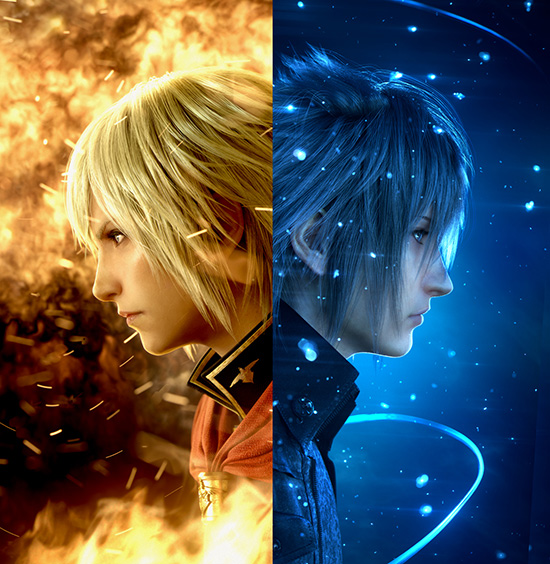 (As you likely know, this is because Type-0 HD will include a demo voucher for Final Fantasy XV)
The meat of this update is Final Fantasy Type-0 HD's official Tokyo Game Show trailer, seen here, with a self-referencial nod to the "long time coming" aspect of the title:
The amazing music, by the way, is one of several Type-0 tracks in the recently-released Theatrhythm Final Fantasy: Curtain Call. Just sayin'...
Now that Final Fantasy Type-0 HD has had its TGS coming-out party, we expect to see much more of it in the coming months. The game will be releasing on both PlayStation 4 and Xbox One on March 17, 2015 in North America.