New Party Member Revealed For Bravely Second
The "Falcon of the Gale."
09.06.14 - 9:20 PM
The latest issue of Jump magazine includes some new images and information on characters in Bravely Second for Nintendo 3DS. These three new characters are all bodyguards; specifically, Agnès' (so they obviously didn't do a great job). Most importantly, Yu (the one in the middle with brown hair) is a new playable character. Known as "Falcon of the Gale," he'll join Magnolia as a party member during the game.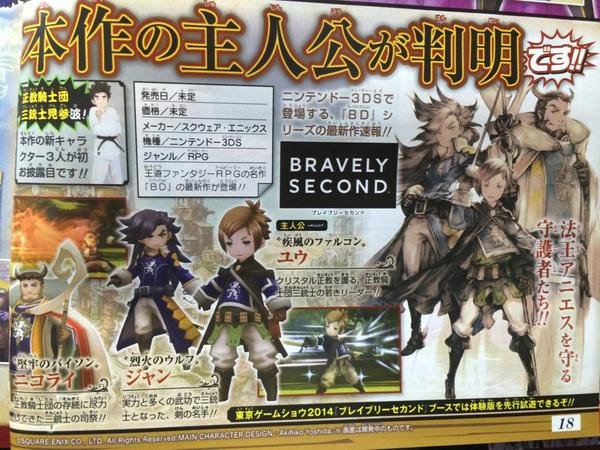 The other two characters are Jean, the "Wolf of the Inferno," (long blue/black hair), and Nikolai, the "Bison of Solidity" (in a robe). More details will likely be revealed soon.
Bravely Second will be available this winter in Japan. No release date has been announced elsewhere.