Agnes Returns For Bravely Second
Acceptable!
07.24.14 - 2:34 AM
In this week's Jump magazine in Japan, new information on Bravely Second shows that Wind Vestal Agnés Oblige will be making a return. The scan also shows one of the new characters, Magnolia Arch, in the roles of Valkyrie, Performer, Red Mage, and Time Mage.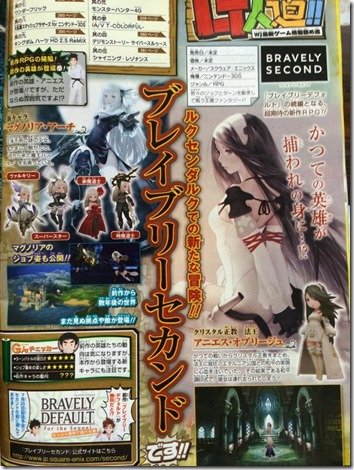 There are some very minor spoilers in the rest of the article, so please read with caution.
It seems, however, that not all is well with Agnés, and she has been taken prisoner by an unknown force. Just as she was signing a new peace treaty between the various forces on Eternina, she was abducted and taken to a currently unknown location.
Bravely Second is currently in development for Nintendo 3DS. No release date has been announced.