Origins Character Leliana Returning for Dragon Age: Inquisition
And take a look at 16 minutes of gameplay footage!
07.10.14 - 6:32 AM
After Cullen was revealed to be returning for Dragon Age: Inquisition a couple of days ago, Bioware have announced another Origins character will be appearing: Leliana.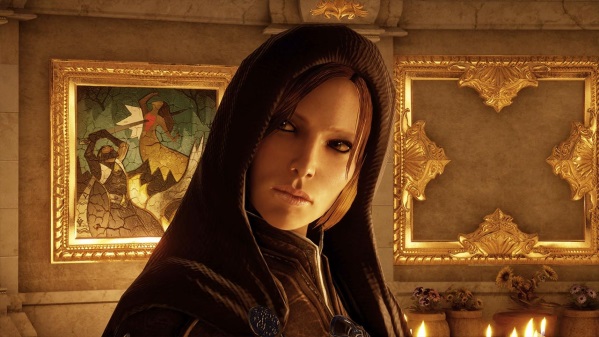 We don't know yet if she'll be a party character, but it seems her personality has changed somewhat since we last saw her. Here's her official description:
She has many names. Most know her as "Sister Nightingale" or "the Left Hand of the Divine." To the rare friend, she is Leliana. They say she found faith amid darkness, and that her devotion to the Maker is matched only by her devotion to Divine Justinia V, a woman who is both mentor and savior. Those who have earned her loyalty know her as a steadfast ally. But enemies of the Divine know to fear her, for she is the shadow behind the Sunburst Throne—the one who watches and waits, who strikes when her mark is most vulnerable and least suspecting.
Keen to see the game in action? Then the new 16 minute video of gameplay is sure to excite. You can watch it below:
Dragon Age: Inquisition is due out on October 7th on PlayStation 3, PlayStation 4, Xbox 360, Xbox One and PC.