Templar Cullen Returning for Dragon Age: Inquisition
The Origins fan-favourite character makes a return.
07.07.14 - 2:10 AM
Initially an important character in Dragon Age: Origins, Cullen took a back seat during the story in Dragon Age II. But now, he's back. Bioware have announced that the templar will be making a return in Dragon Age: Inquisition.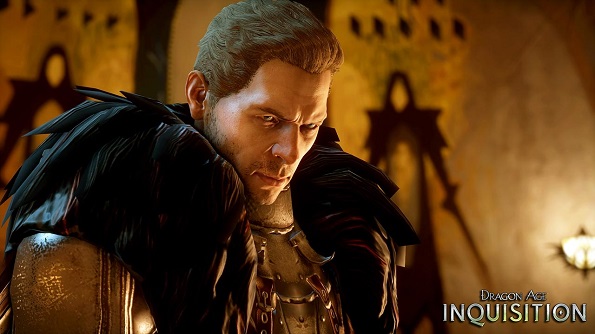 He will be serving in advisory role, and will also be available as a romance option for players. Whether male player characters will be able to develop a relationship with him has not been mentioned at this stage.
Here's his new description from the official website:
"Cullen has seen the worst that magic and corruption can do to innocent people. Trained from a young age, he has devoted more than half his life in service to the Templar Order. He saw the Ferelden Circle fall during the Blight and was witness to the mage-templar conflict that tore Kirkwall apart.
In the aftermath, it was Cullen who rallied what remained of Kirkwall's templars to restore order to the devastated city. His leadership and integrity caught the attention of Cassandra Pentaghast, who recognized in him a vital component in forming the Inquisition. Now the world is falling into chaos. Cullen is through waiting for others to act, and he's determined that the Inquisition will make a difference for the people of Thedas."
Dragon Age: Inquisition is due out on October 7th on PlayStation 3, PlayStation 4, Xbox 360, Xbox One and PC.