Final Fantasy Agito Coming To iOS And Android In Japan
And pretty soon, too!
04.04.14 - 12:18 AM
Square Enix have announced that Final Fantasy Agito will be released on smartphones in Japan in April. The game will be free-to-play, but have additional items and equipment available for purchase through micro-transactions.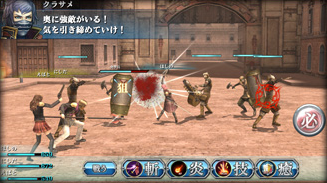 If you haven't yet seen any details, Agito is a spin-off of Final Fantasy Type-0. Neither of which have been announced for a release overseas.