New Shin Megami Tensei Spinoff Card Game Announced
You've been dealt a devil of a hand.
08.01.13 - 11:59 PM
Index, makers of Persona 3 Social, Persona 4: The Play, and Shin Megami Tensei: Devil Hunter Zero, have announced a new spin-off game titled Shin Megami Tensei: Devil Collection. And, SMT fans, the story is unlike anything you've ever seen. Demons arrive in modern day Tokyo and you must summon demons to defeat them. ...Okay, I guess that's not so unfamiliar.

What is unfamiliar is that the demons are in the form of cards.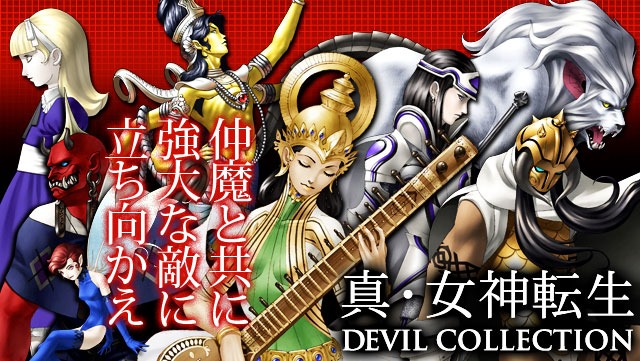 Service will begin for Devil Collection in August in Japan. Early registration includes an SR-rank Cerberus card.