New Details on Final Fantasy Legends: The Space-Time Crystal
It's as close to a Chrono sequel as we might ever get.
11.24.14 - 4:18 PM
As previously reported, Square Enix announced a new smartphone game titled Final Fantasy Legends: The Space-Time Crystal. Director Takasi Tokita, one of the three directors of Chrono Trigger fame, will spearhead the project. The game focuses on story, specifically about time travel, and is expected to have monthly updates with new story elements.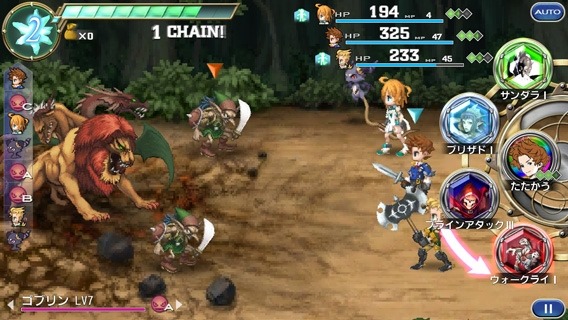 The game follows Tomorrow, an adventurous young man who lives in the present and, Emo, a mysterious girl from the future. Tomorrow, Emo, and the other main characters are designed by Ryosuke Aiba, who also worked on Final Fantasy XI and the Lord of Vermillion series. 50 musical tracks are expected to be composed for the title by, Naoshi Mizuta. "[The music] will feel as though you've arrived in a new era of time, and none of it will have a feeling of a recycled sound to it, either," Mizuta said.
It will be a free-to-play title, but Tokita assures players that "You'll get to enjoy the main story, completely for free, and I'd like to finish it as a straightforward piece of entertainment."
Final Fantasy Legends: The Space-Time Crystal is slated to launch this winter on iOS and Andriod. Check out this awesome artwork: