Parasol-Wielding Edna Is The Next Tales Of Zestiria Character
Welcome aboard a sassy anti-Peach.
03.17.14 - 6:05 PM
Today, we have more Tales of Zestiria news, and this time it's details on a newly announced main character, Edna.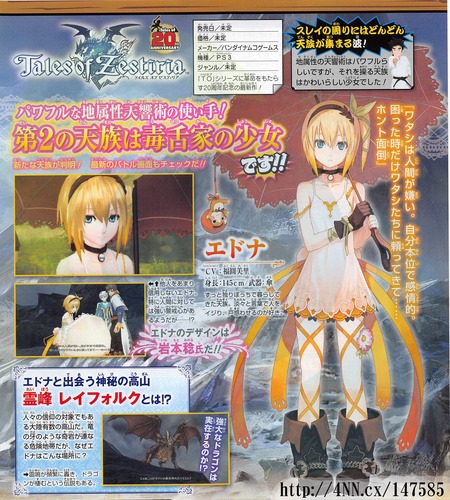 Edna belongs to the Heavenly Tribe, like Miclio, and is characterized as having a biting, sharp tongue. She apparently likes to troll others by making anxiety inducing comments. She's also closed off, doesn't trust others, and in battle her weapon of choice is... a parasol. Edna's voice acting will be provided by Misato Fukuen.
Tales of Zestiria is currently in development for the PlayStation 3.