Final Fantasy X / X-2 Art Exhibition Coming to Los Angeles
You can even get Final Fantasy X / X-2 HD Remaster early and signed!
01.29.14 - 10:07 PM
Exciting news for those of you who live near LA and are fans of Final Fantasy X. From March 15 to March 26, Square Enix are bringing a special art exhibition for Final Fantasy X and X-2 to the Gallery Nucleus. There will even be some artwork sold at the event, and all proceeds will go to aid the victims of Typhoon Haiyan.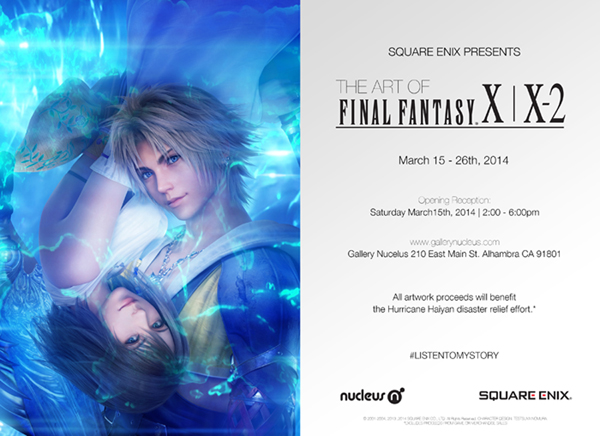 Series producer Yoshinori Kitase and art director Yusuke Naora will be at the opening of the event to greet fans and sign games. Even better, Final Fantasy X / X-2 HD Remaster will be on sale there three days before the official launch! If you happen to be one of the first 200 people to buy it, your copy will even be signed. If you're one of the first 300 people to enter the event, you'll get an unannounced door prize too!
Final Fantasy X / X-2 HD Remaster will otherwise be released on March 18. There's also a fancy collector's edition available.