First Details, Screens for Classic Dungeon X2
Oh, and a gameplay video too.
12.26.10 - 6:24 PM
It's been a long four days since NIS revealed its Classic Dungeon (ClaDun in North America) followup, and today we have a big batch of screens and the first gameplay video. Oh, and the game's Japanese teaser site, which in itself is a teaser, as it doesn't open until tomorrow.
Of note is Classic Dungeon X2's artwork...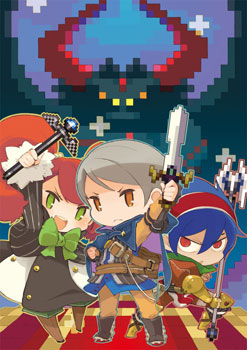 ... which has been created by the artist behind Imageepoch's own classic dungeon-crawling RPG, 7th Dragon; probably not the biggest coincidence with Imageepoch and NIS being so cuddly these days.
Here's that gameplay video, so check out both this and our gallery below. Classic Dungeon X2 is scheduled for release in Japan on March 24th. North American release plans (where it will no doubt be titled ClaDun 2: This Is A Sequel) have not been revealed by NIS America yet.