Games of the Year 2019 - Readers' Choice Voting Begins!
Tell us your favorites of the year!
12.14.19 - 3:34 PM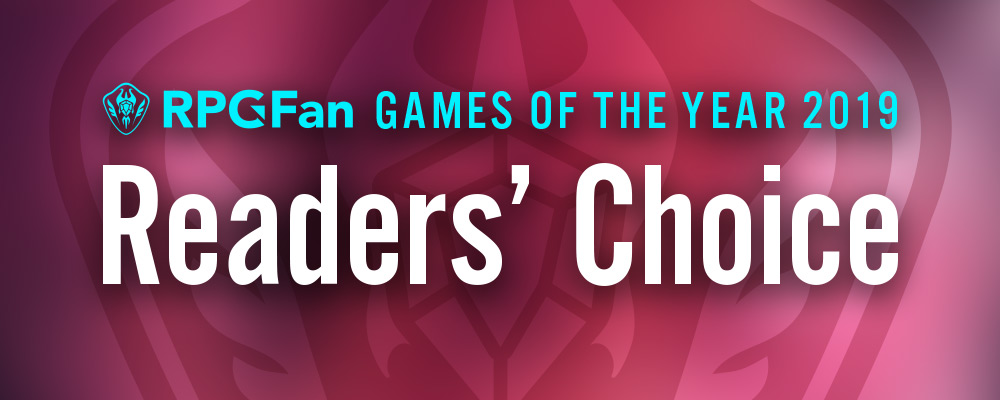 Games of the Year isn't just about RPGFan's favorite games of 2019, it's also about yours! Now's your chance to have your say. As we do every year, your final results will be revealed alongside our top picks for 2019.
You don't have to vote in every category, but the more votes a category gets, the better it represents our readers. Every category includes an "Other" option, just in case your choice isn't on the list.
Don't delay - voting is only open for a week! We will be collecting your picks until 11:59pm EST on December 21st, 2019.