RPGFan + Extra Life TOMORROW - Help Us to Play Games and Heal Kids
Our annual day of charity streaming is almost here - Please Join Us!
11.01.19 - 9:08 AM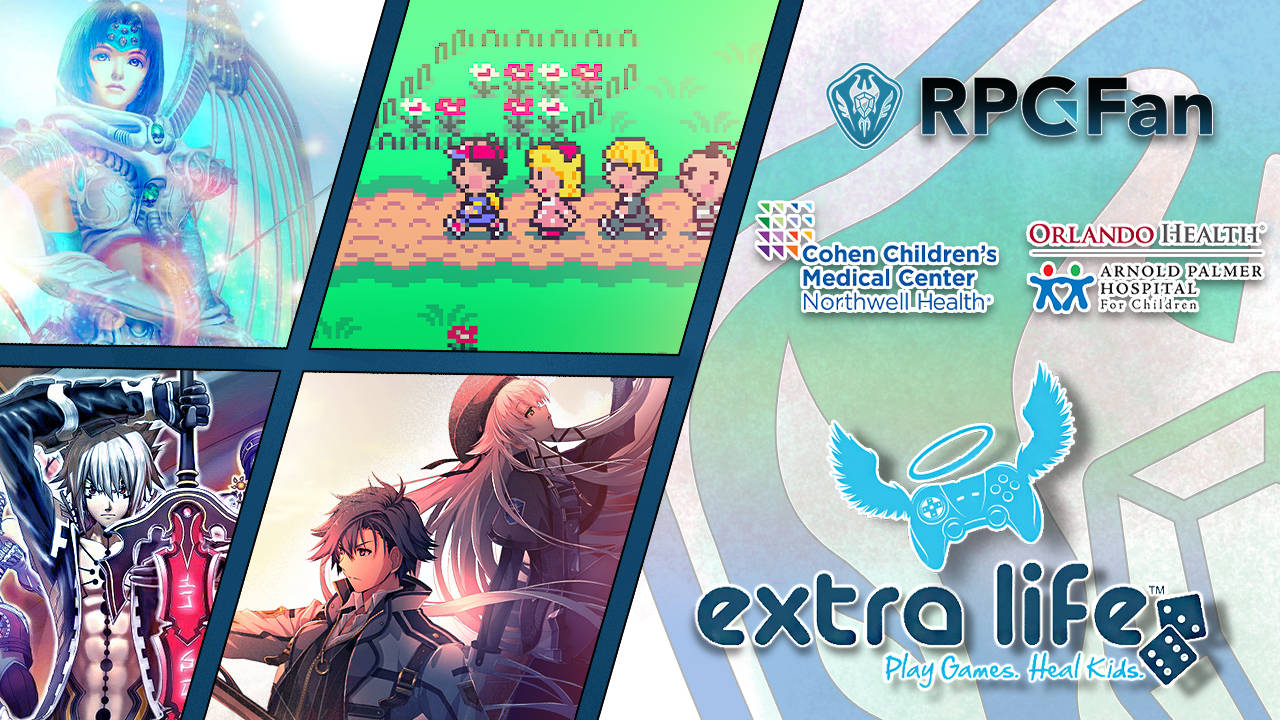 Even though Extra Life can benefit whenever people do streams for the cause, this weekend is more or less the "official" Extra Life day, and once again, RPGFan's Stream Team (don't tell them I called them this) will be around to stream extra-long hours on our Twitch channel in support of this wonderful cause.
Scott, Kyle, and Kat have a lot of game ideas planned, but I can't tell you what they all are, beyond what you can glean from the image! Kyle will be starting tonight at midnight (EDT) for the first 8-hour shift (he works a night shift, don't worry - we aren't forcing him to go without sleep). Kat will follow Saturday morning at 8am EDT and go until 3pm, at which point Scott will take over. While he is generally planning a 9-hour shift, we all know how he gets when he's deep into streaming. So please join for whatever you can and please remember to use HydrateBot and make sure our team is staying hydrated!
Once again, here is the full schedule for Saturday November 2nd, all times in EDT:
Kyle: 12am - 8am
Kat: 8am - 3pm
Scott: 3pm - 12am+
We know everyone has their own lives, and needs, and we can all only do what we can do, financially, but if you're able to join us and donate even a small amount, it really does all add up. Click the banner below or RIGHT HERE to get to our Extra Life team page where you can track our total and pitch in yourself.
Real talk: If you can help yourself, that's wonderful, and we thank you. If not, that's okay too. Either way, come by and hang out, and spread the word if you can to your friends, or followers, your parents, your cousins, hell, your local baristas, or maybe you have a hip young senator in your state that likes games. Send 'em links, text them, retweet us, basically anything you can do to help us reach our goal for this great cause means you have our thanks!

Watch here, too!
Related Link(s):