Ni no Kuni Mobile Title from Netmarble Revealed
More to be shared during G-Star 2019 later this year!
10.29.19 - 10:52 AM
Netmarble has announced that the company is working to develop a new mobile game based on Level-5's beloved Ni no Kuni series. The mobile title will be debuted during G-Star 2019 in Busan, South Korea, which will take place from November 14th to November 17th. As is only fitting for a Ni no Kuni title, the mobile game will have anime-inspired visuals along with a social element that will allow players to build and grow their own "Kingdoms" by cooperating and competing with friends.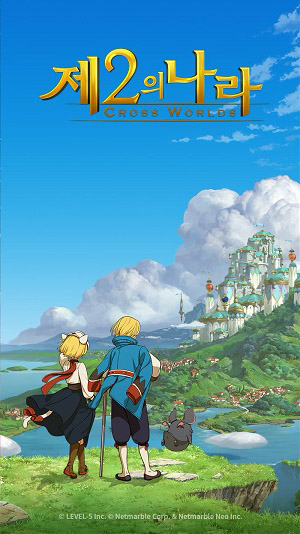 Despite straying from its original Ghibli-meets-gaming vision, Ni no Kuni has continued to carry on, even spawning an anime film adaptation that received a Japanese theatrical release back in August. For more on Ni no Kuni, be sure to check out our review for Ni no Kuni II: Revenant Kingdom, and stay tuned to RPGFan!
Source(s):
Related Link(s):