13 Sentinels: Aegis Rim Receives New Trailer, Details, And Release Date
The long wait is almost over!
07.19.19 - 11:48 AM
After years of quiet development, 13 Sentinels: Aegis Rim is finally set to release later this year! Developed by Vanillaware and published by Atlus, 13 Sentinels: Aegis Rim will hit Japanese store shelves on November 28th for 8,980 yen, alongside the "Premium Box" limited edition version, which will contain the base game, a 132 page art book, a paper craft model kit of one of the in-game mechs, and an exclusive PS4 theme and avatar set, all of which can be yours for only 14,980 yen!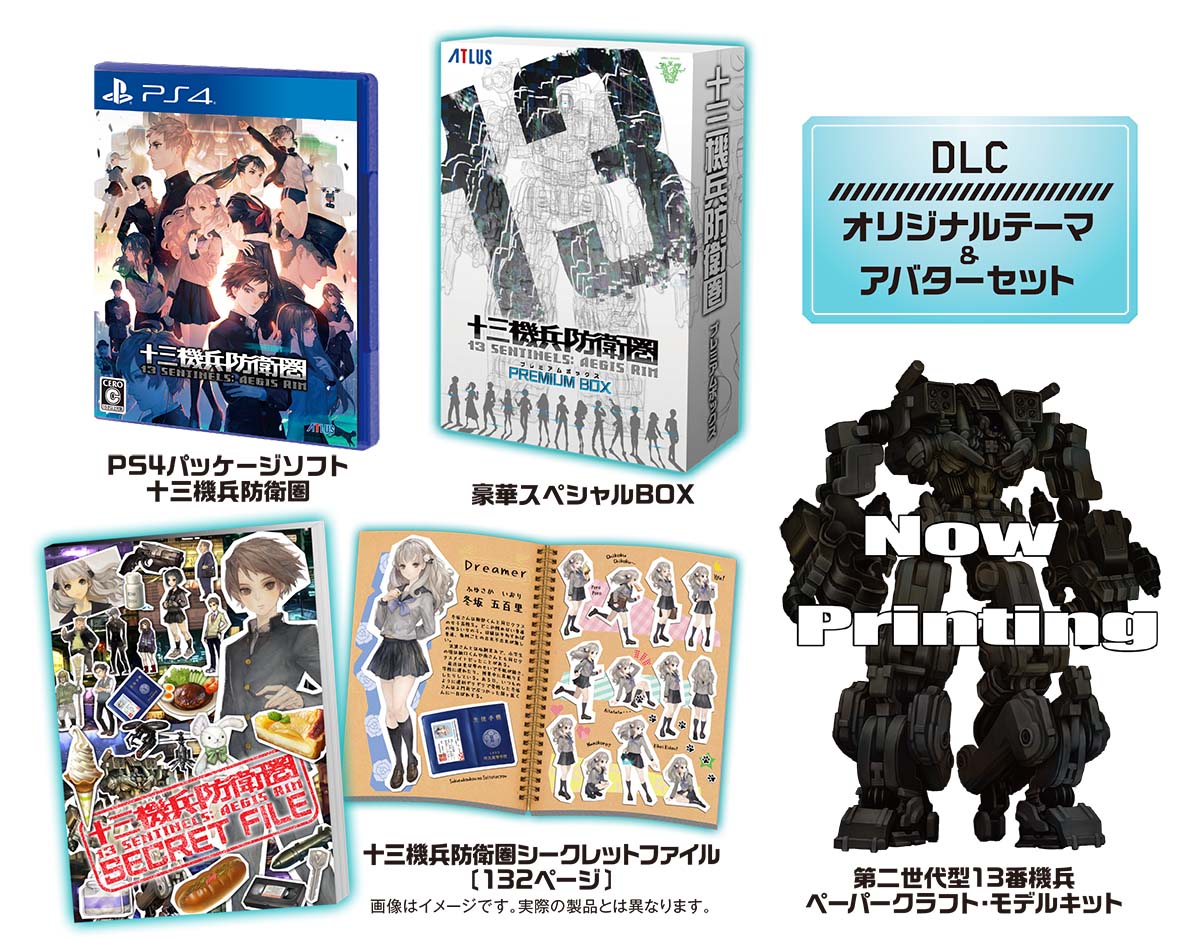 In regards to gameplay details, we finally have our first glimpse of actual in-game footage! The main game will be separated between "Battle," "Adventure," and "Archives." In "Battle" mode, players will pilot and utilize "Sentinels," which are large combat mechs, in strategic battles against destructive Kaiju. Sentinels come in four different flavors; Close-range, hand-to-hand, long-range, and flight. Hopefully we'll be able to see some in-depth customization for these Sentinels!
"Adventure" mode is where the core story of the game takes place. Players will take control of one of 13 playable characters as they explore their destroyed city, discovering new friends and enemies along the way. Through the use of a Keyword system, players will be able to learn and use different keywords to uncover the secrets behind the world of Aegis Rim. Use the right Keyword at the right time, and maybe that Keyword will evolve into something new!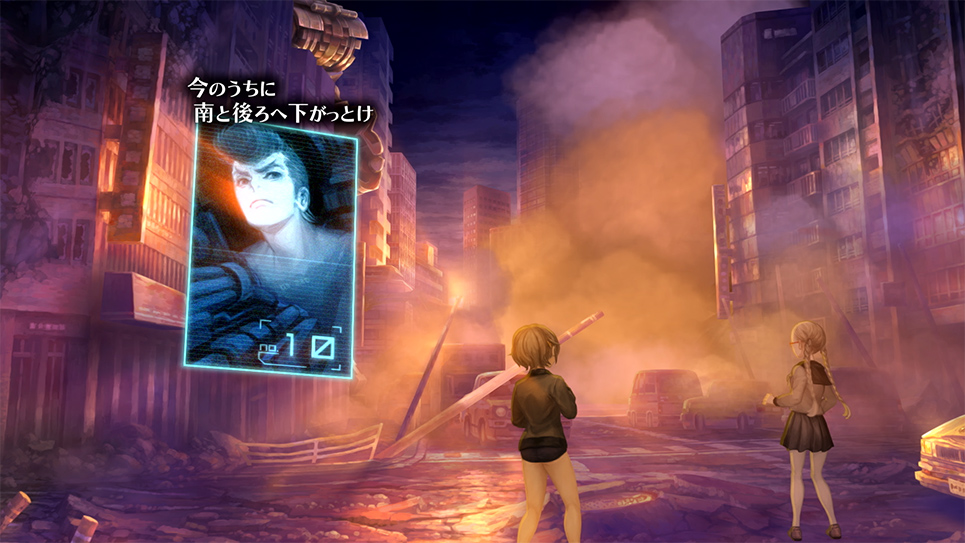 And finally, we have "Archives" mode, where players can review they mystery of Aegis Rim at their own place. Within "Archives" mode, players can replay events and cutscenes they've already witnessed, along with re-examining previously obtained clues and information.
If all this info has you excited, then make sure to check out Atlus' live stream from earlier today! The stream itself was 4 hours long, but if you skip around to the 2:57:33 mark, you can see some gameplay from Adventure mode, and at 3:48:17, you can get your first glimpse of battle mode! Check it out below!
13 Sentinels: Aegis Rim is set to release on November 28th in Japan for the PlayStation 4. Stay tuned to RPGFan for more news and info on your favorite games!